When I joined SGN in 2013 I never imagined it would be the beginning of a fantastic career in the gas industry. My work experience was largely in property management but I wanted to try out something new and took a temporary position through an agency as an Administrator. The role was varied and I was really enjoying it but unfortunately, I was diagnosed with a serious illness a year into my employment and had to take a period off work. The experience was life-changing but I got great support from my colleagues and when I could return to work, I was more determined than ever to build a solid future for myself and not to shy away from a challenge.
Not long after returning to work I was offered a permanent position. I was keen for more responsibility and wanted to increase my exposure to our site works so I trained as a Records Control Assistant before progressing to Administration Supervisor and ultimately moving into my current role; Resource Manager.
Media library image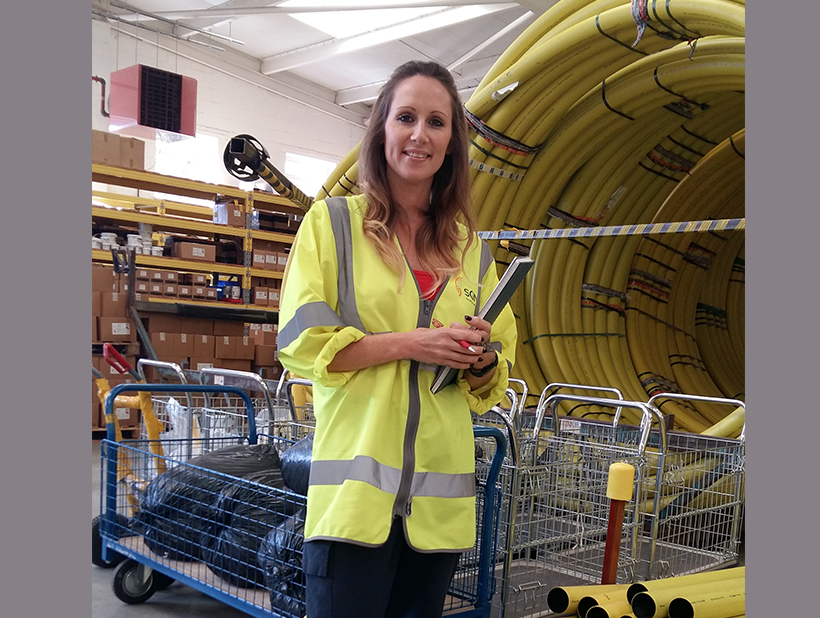 What does a Resource Manager do?
The Resource Manager position is certainly a busy and diverse one. I manage three Storekeepers and six Record Control Assistants. I'm also responsible for managing the competencies of our contractors and depot staff, supporting Project Managers, assisting senior management within the depot, overseeing the fleet, monitoring the safe driving trends, coordinating material requirements for project work and undertaking site and yard inspections. Since taking on this position I have met so many new people within the company and been involved in some interesting projects.
In addition, I like to be involved with discussions about our impact on climate change in the business and hope to progress this further, with the support of the Environmental Team.
What's the best thing about being a Resource Manager at SGN?
I love working at SGN, I've been impressed with the support I've received to progress my career and the investment in other women within the company. I hope that others can be inspired by some of the recent success stories of women in our industry.