Our people are at the heart of everything we do, and supporting those who balance caring responsibilities with work is just one of the ways we aim to make a positive difference. Here, Replacement Project Manager Cat shares her experience.
Media library image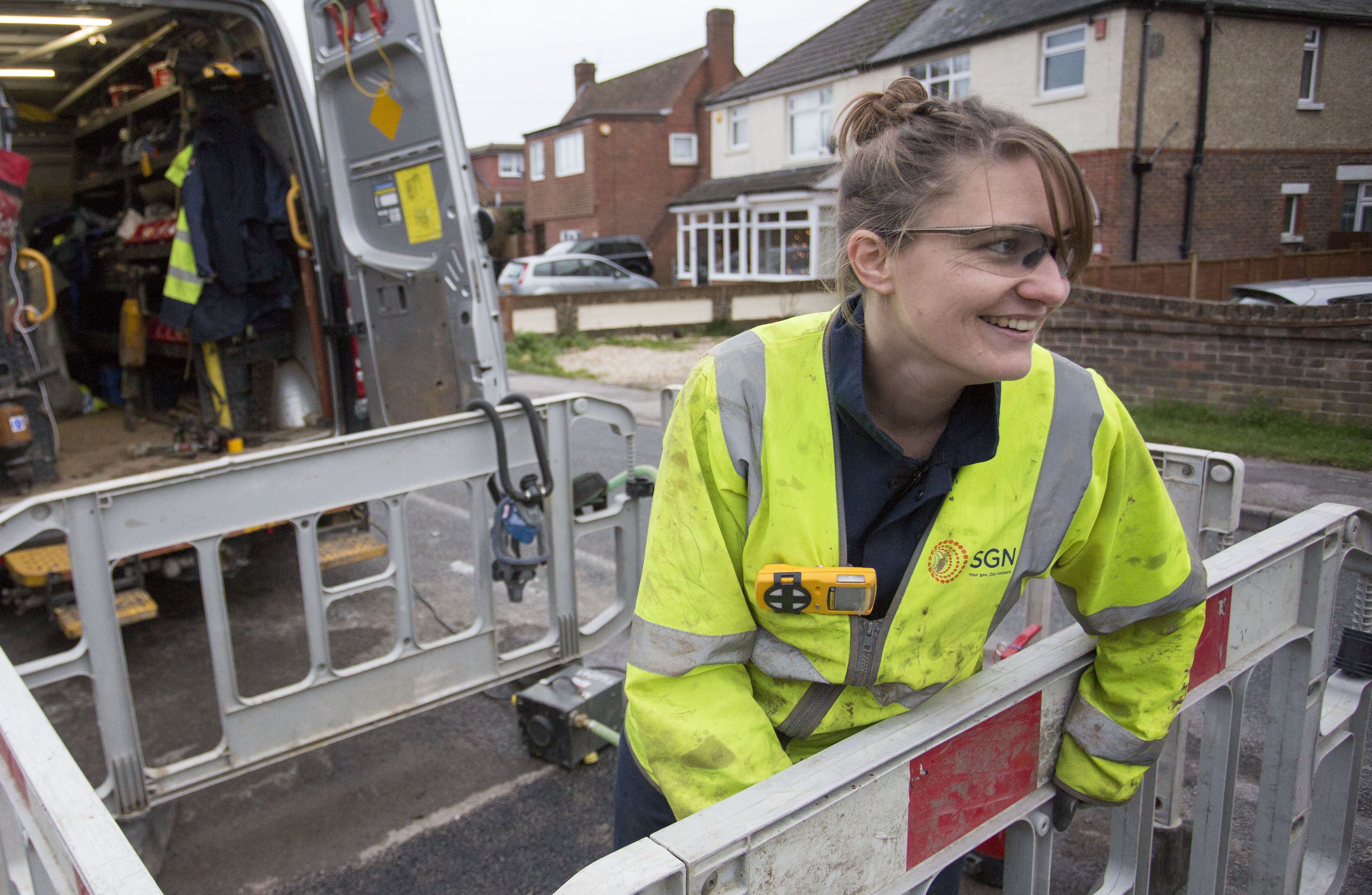 In late 2019, I took on the responsibility of caring for my 94-year-old granddad, who was living with Alzheimer's disease. My partner and I moved 200 miles from Portsmouth to Nottingham to live with and look after him.
I joined SGN in September 2017 as a Trainee Project Manager, completed the two-year course and became a Replacement Project Manager. I love it here: I love working with people, I love never really knowing what your day is going to be like, and I love working with our customers. You go home at the end of the day knowing you've made a difference.
Naturally, when we moved, I was concerned about the impact it would have on my job. Commuting from Nottingham to Oxford every day would mean a two hour commute each way, which would have been challenging on top of my new responsibilities as a carer. I was realistic that I might have to leave, which would have been really disappointing. 
I spoke to my line manager and he couldn't have been more supportive. He addressed my concerns up-front, worked with me to understand my needs, and we agreed a new, more flexible working arrangement that involved working from home more regularly. With my time on-side and in the depot more limited, it became more valuable and I spent it more productively. 
I'm grateful to my manager and my teammates for their support during this period. They were aware and understanding that my responsibilities as a carer meant that I might need to take time off or work from home at short notice. My manager would often call to check in and make sure things weren't getting on top of me, and my teammates were respectful of my time and responsibilities. 
Working from home gave me something else to focus on, and I'm glad I was able to continue working while I was caring. You should be able to care and have a career at the same time, and the confidence that my manager and team gave me by being there for me was invaluable. 
I learned so much from my experience as a carer and I'd encourage anyone in a similar situation to do the same: don't hold back and speak to your manager as soon as possible. The time that I got to share with my granddad meant a lot, and I'm grateful for it. I couldn't have done it without the understanding and support of my manager and teammates.