Exploring the use of hydrogen as a medium for using excess electrical energy which is currently constrained in East Neuk.
The project will assess how the gas and electricity networks, both present and future, could maximise local energy generation, distribution and efficiency in the East Neuk of Fife. 
Media library image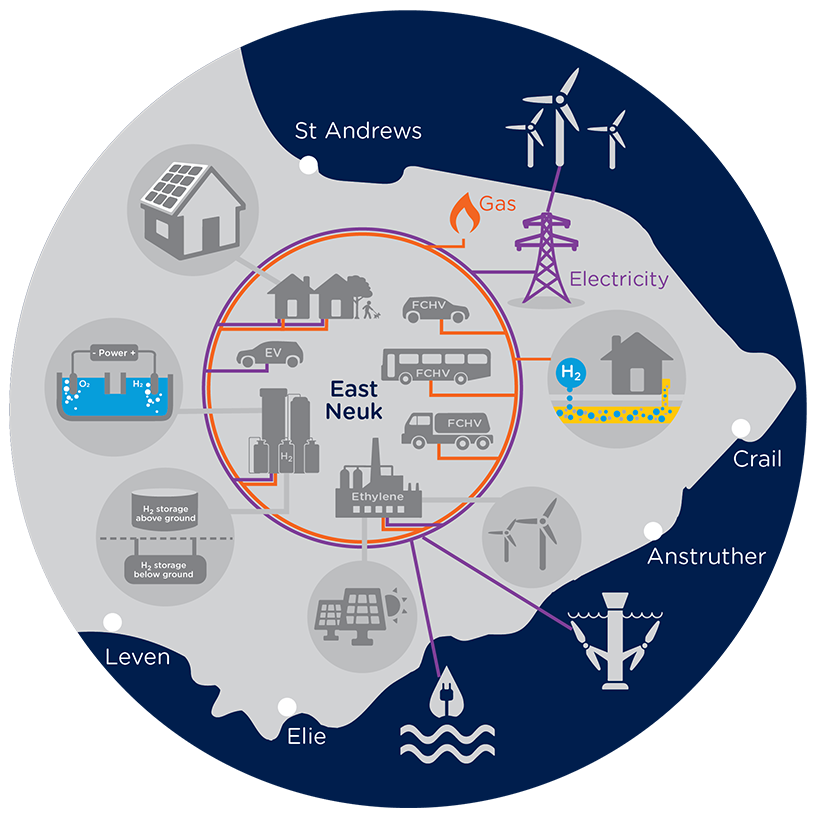 Features
The project will help in developing the whole systems thinking and business case for the use of renewables to hydrogen (those that have not proceeded due to network constraints) and power to hydrogen (P2H) from existing generation in the context of constrained networks.
 
This will help provide a holistic evaluation of the value creation opportunities presented by the different options for using curtailed or purpose-built renewable electricity to maximise economic and carbon benefits. 
Potential benefits
To demonstrate how an integrated hydrogen energy system in Fife will work and how it could function at a much larger scale for Great Britain by:
gaining an understanding of the studies and pilot projects that have been carried out in the P2H domain
understand the opportunities, value potential and costs of using electricity either in the grid or in the production of hydrogen. 
assess how constrained energy could be used to generate and use or store hydrogen. 
Project Collaboration/Partner:
Collaboration:  Scottish Power Energy Networks (SPEN) 
Project partner: E4Tech
Funding support
NIA