This 48-year old bridge crosses the River Clyde in Old Kilpatrick, near Glasgow in central Scotland, and we're replacing the two pipes that run underneath it.
Media library image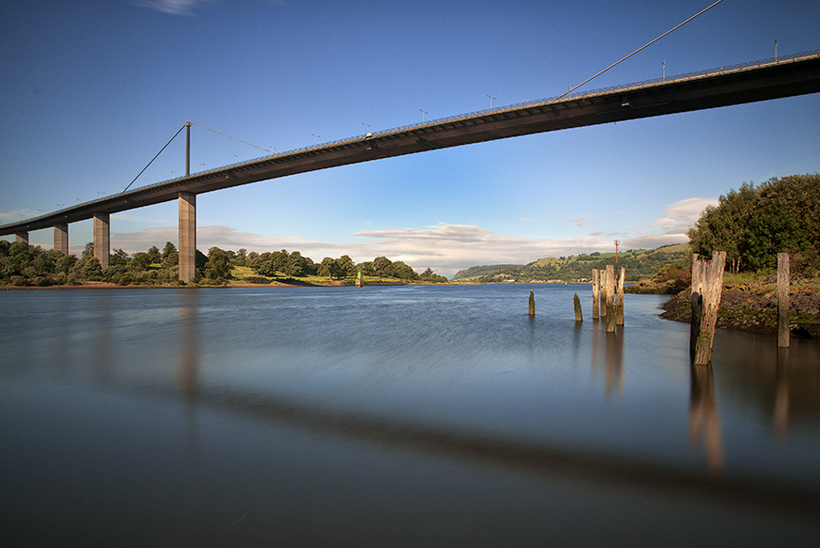 Our main contractor, J Murphy and Sons Ltd, began work on Monday 5 March 2018 to replace two 1.5km 300mm diameter pipelines which are suspended within the deck structure of the Erskine Bridge crossing the River Clyde near Glasgow. The new pipeline will be 450mm in diameter and 1.9km long.
We had hoped our work would be completed in December 2018 however due to some of the challenging conditions we've encountered with the construction which included Horizontal Directional Drilling under the River Clyde, we're running a few months later than we'd hoped. We anticipate work will now be completed in summer 2019. 
Why is this a long-term project?
Because the current pipes are 1.5km long and 300mm wide and the new pipes we're replacing them with will be 450mm wide and 1.9km long, it's going to take some time. 
We're also trying to keep disruption to a minimum by making sure traffic can flow on the bridge as normally as possible and gas continues to flow through the pipes the whole time.
There will be road diversions and closures though, but there will be signs put up in advance to warn people of this, and we'll try to keep them as brief as possible.
Hours of work
We will be working on this project between 7am and 7pm from Monday to Friday, and normally no later than 4pm on Saturdays and Sundays. Sometimes we have to be there outside these times, but we'll try and keep that to a minimum.
All local businesses will stay open, but if any have lost customers because of the works we can offer help. Go to our Compensation page for more information.
Protecting our history
When our work is in areas of historic interest, such as the Antonine Wall in this case, we have an architect on-site with us throughout the project to make sure any historic pieces we uncover are recorded.
Further information
If you have any questions about the project, call us on 01506 856633 during office hours (8am to 8pm, Monday to Friday) or 0800 912 1700 at any other time.