Having listened to concerns from across the community, we're working to upgrade our gas network across the Kincaidston estate.
Our project, which has been planned in close consultation with the local authorities, will begin on Monday 29 November and take approximately 20 weeks to compete.
We'll be carrying out our work in phases to minimise disruption as much as possible. During the Christmas period, there'll be a reduced presence and level of work on site.
Our engineers will begin work in Kincaidston Drive, outside number 182, and we'll also be working in Kincaidston Drive between its junctions with Cornhill and Harbell Place. Temporary traffic lights will be in place here to ensure the safety of our engineers and local residents while we work. At the same time, our team will also be working in Sorrel Drive.
Throughout our project, it may be necessary to implement temporary traffic lights and restrict on-street parking. We'll provide as much advance notice of this as possible. Access to residents homes will be maintained at all times.
Due to the complexity of this project, it's difficult to give exact timescales of each phase just now, but we'll be updating this page throughout our work so you are informed as we move through each stage.
Media library image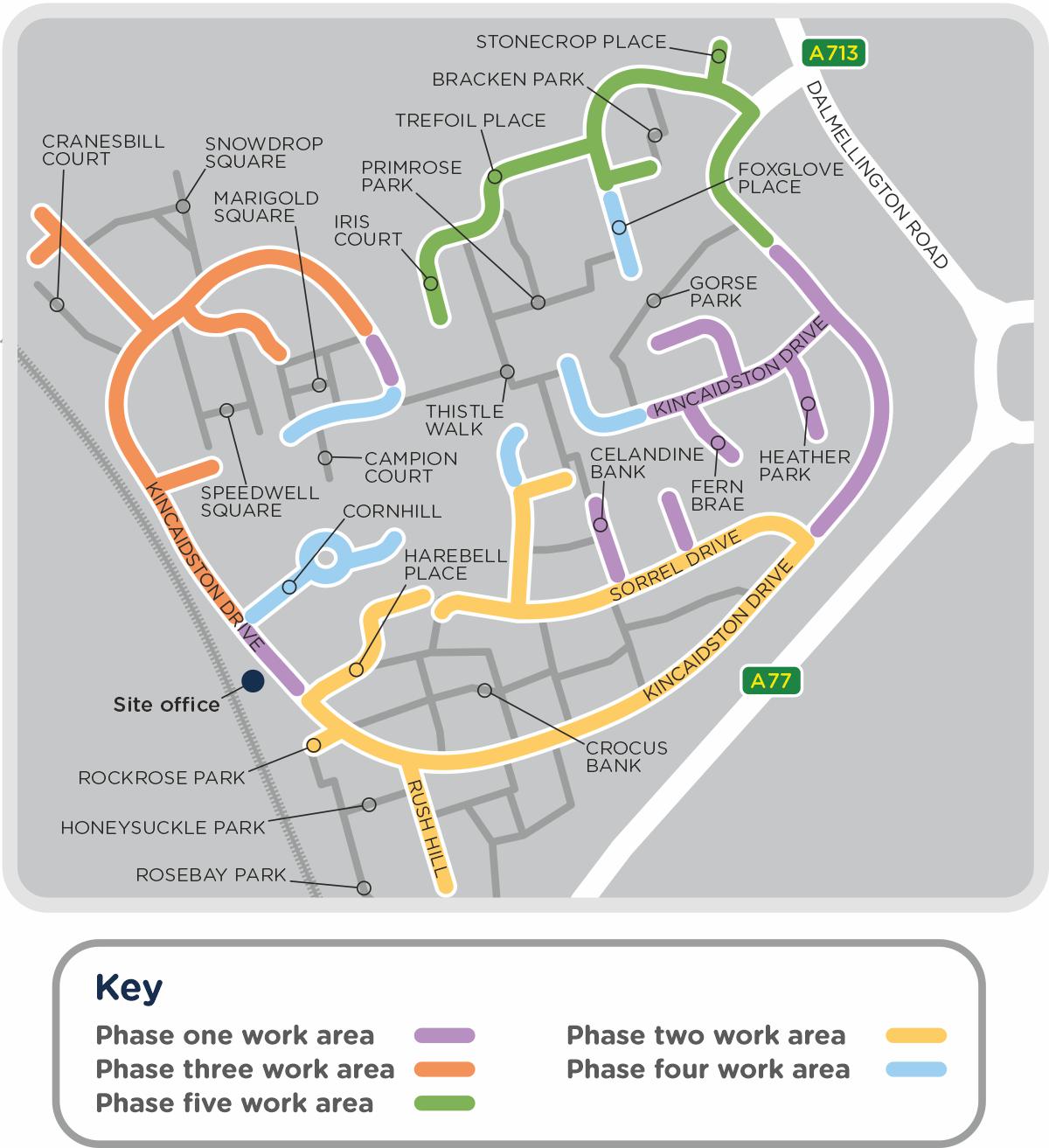 We'd like to confirm that when replacing the gas services to individual properties we will be moving the majority of gas meters to an outside position. This will be housed in a secure meter box which we will also fit as part of the works. Where there are technical reasons or residents would prefer an alternative position we will discuss this with you. For the flats on the estate, the meter positions will remain where they are, although all the service pipes will be converted. 
We'd like to reassure you once again that our gas network in the area remains safe.
If you need to speak with us about our work in the Kincaidston estate, please call us on 0800 912 1717 and our Customer Service Team will arrange for the the Project Manager to contact you.
Please also remember if at any time you smell gas, call the National Gas Emergency Service immediately on 0800 111 999.