We know that during the coronavirus outbreak, our communities will rely on us now more than ever to keep them safe and warm. The safety of our communities and our employees will remain our number one priority in the weeks and months ahead.
We need to carry out safety-critical work to upgrade the gas network in your area. This needs to go ahead now, rather than wait until the pandemic passes, to ensure your local community continues to receive a safe and reliable gas supply.
Media library image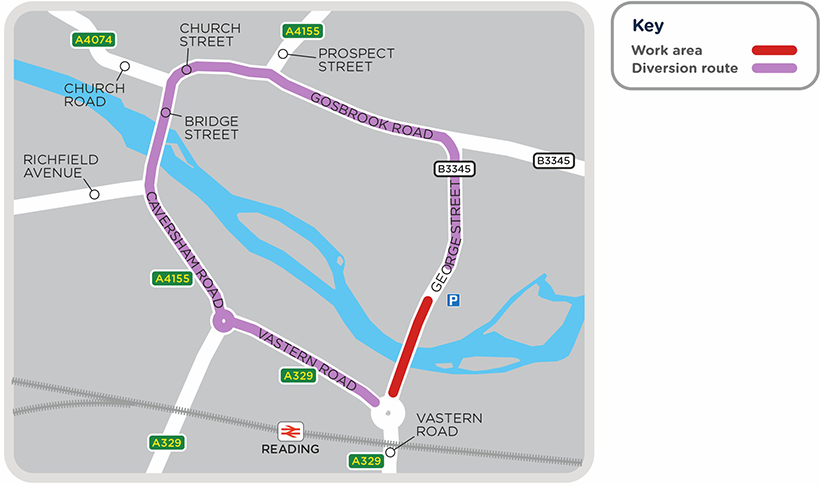 In agreement with Reading Borough Council, our project will start on Monday 29 June and last approximately six weeks. To ensure everyone's safety while we upgrade our network, we'll need to close the bridge on George Street.
Our engineers will be working to replace two strategic gas mains across Reading Bridge. To help avoid further closures and disruption in the future, we have taken the decision to replace both gas mains at the same time.
This work is vital in maintaining the integrity of our network and needs to be completed during the summer months when demand on the gas network is lower.  
Work on the bridge will start on Monday 29 June for approximately six weeks, with the closure in place for the duration. Access to George Street will be from the north side of the bridge via the B3345, with a signed diversion in place.
Access across the bridge will be maintained for pedestrians and cyclists. To support social distancing guidelines, there will be two pedestrian walkways and two cycle paths across the bridge. Each pathway/cycleway will be clearly signposted with the direction of traffic flow. 
We'll be working seven days a week, between 7am and 7pm each day. There are no planned interruptions to local gas supplies.
We have extra safety precautions in place to protect our customers and our colleagues during the coronavirus pandemic and are committed to upgrading our network to ensure we continue to keep homes and businesses safe and warm long into the future.