Date:
23 Mar 2020
We've thanked Tooting residents and businesses after third party damage caused water to flood our network, leading to a loss of gas supplies to 1,300 properties.
Glenn Norman, our Director of Operations (South), said: "When a third party damaged our gas network in Tooting, water flooded our pipes which affected gas supplies to more than 1,300 local properties.
"It was a highly complex engineering operation to remove all the water and sludge from our pipes and restore gas supplies. In some areas, we had to completely replace pipes and gas meters because they had been so badly blocked by the sludge. We had over 100 engineers on the ground each day, drafted in from across the south of England. They pumped out over 115,000 litres of water from our gas pipes using syphon tankers operating day and night."
Media library image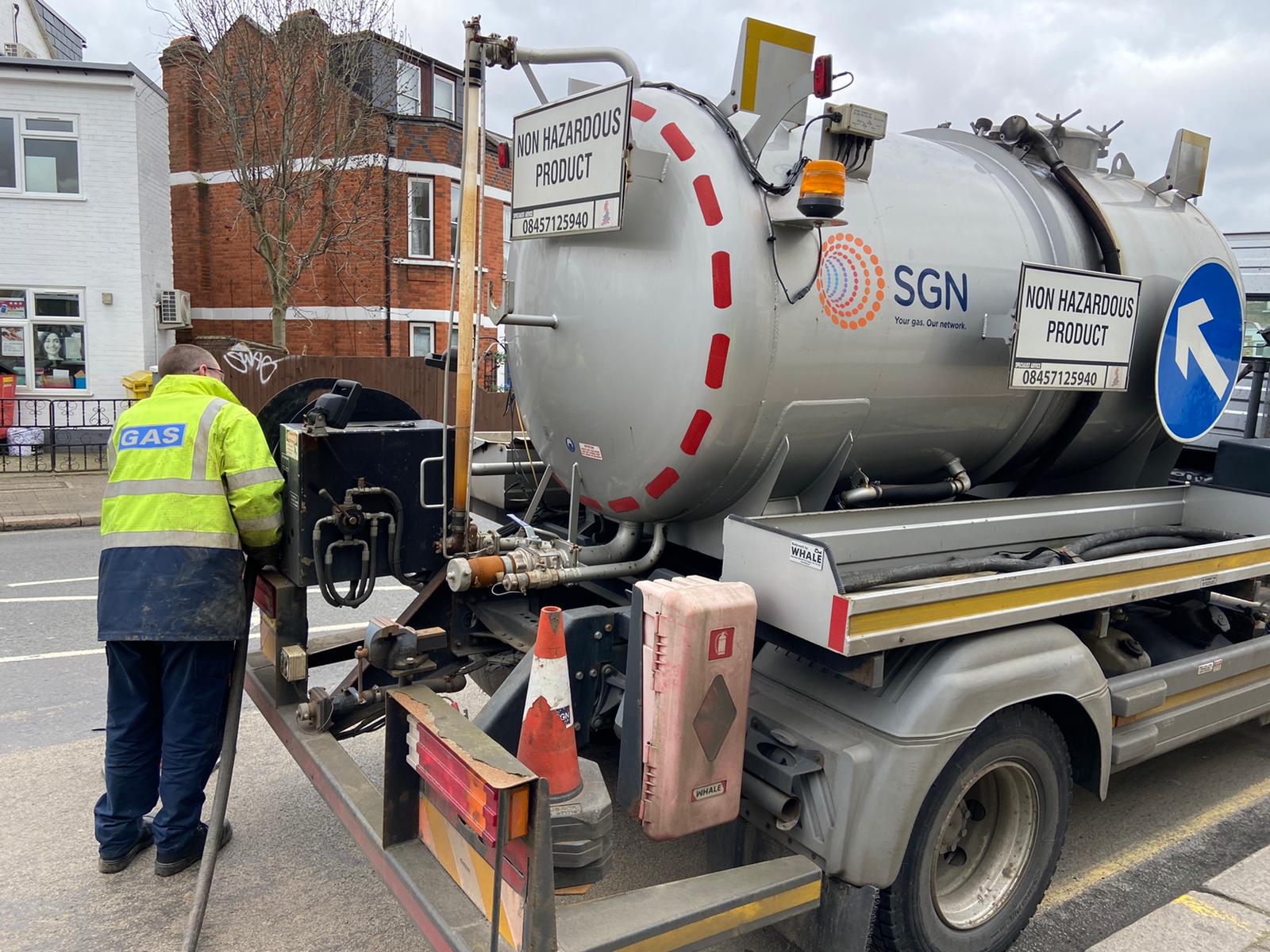 Glenn added: "We appreciate it wasn't easy for people to be without their gas supply and we are very grateful for the tremendous support we received from the Tooting community. Our engineers were particularly grateful for the 'thank you' card and chocolates that one young resident handed them after her family's gas supply was restored."
Media library image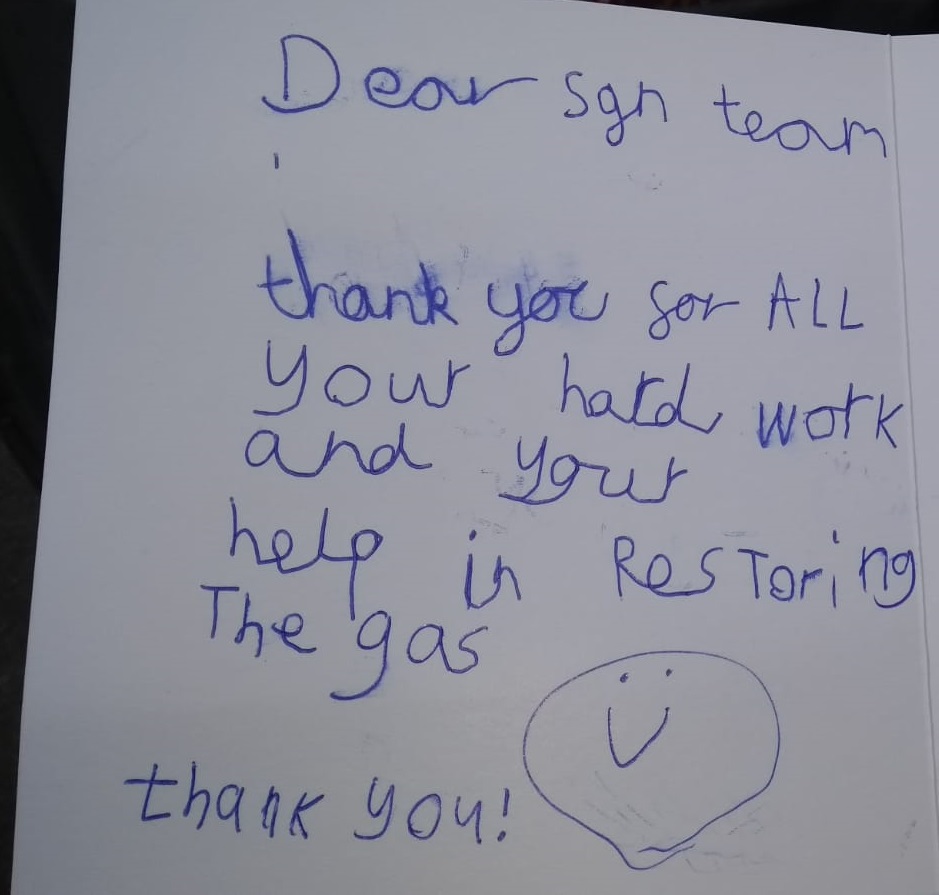 Many of those who were affected are front-line NHS staff and students. At this time of national emergency, when our NHS professionals are under extreme pressure, we would like to show our appreciation to them, as well as the wider Tooting community, by making a donation of £5,000 to the local NHS Accident and Emergency department at St George's Hospital.