We look after more than 74,000 kilometres of pipes across our network. Making sure these pipes deliver your gas safely and reliably means that we need to upgrade or repair them at times. We know that roadworks can be frustrating, but our essential work keeps you, your family and local community safe.
Roadworks in your area
You can find more about our work in your area by searching on one.network (please note that this is a third party website). You can search for both current and future work by changing the dates in the location search bar. You'll need to sign up for a free one.network account to see our planned work starting in more than two weeks' time.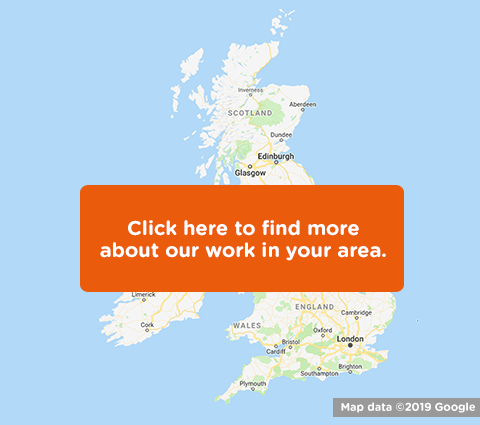 Roadworks FAQs
We have a number of helpful frequently asked questions at the bottom of this page, under the Help & Advice heading.
Emergency gas pipe repairs
When upgrading pipes or installing a new connection, we can plan the roadworks in advance. But when safety is at stake we must respond quickly and efficiently, and this may mean having to carry out streetworks at very short notice or at night. Sometimes we have to start work before the information filters through to our map. When that happens, we'll add that information here.
Thursday 26 March - High Street, Johnstone
We're carrying out emergency repairs to our gas network in High Street, Johnstone.
For everyone's safety, High Street is temporarily closed near its junction with Thomson Avenue.
It's too early to say at this stage how long repairs will take, but we're working as quickly and safely as possible and will keep you updated on our progress here.
You can find more details about all our other emergency repairs at roadworks.org.