We look after more than 74,000 kilometres of pipes across our network. Making sure these pipes deliver your gas safely and reliably means that we need to upgrade or repair them at times. We know that roadworks can be frustrating, but our essential work keeps you, your family and local community safe.
Roadworks in your area
You can find more about our work in your area by searching on one.network (please note that this is a third party website). You can search for both current and future work by changing the dates in the location search bar. You'll need to sign up for a free one.network account to see our planned work starting in more than two weeks' time.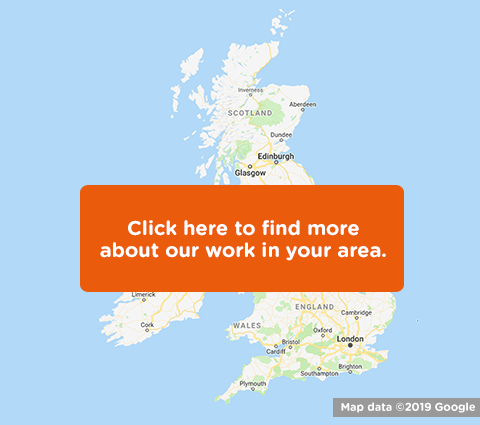 Roadworks FAQs
We have a number of helpful frequently asked questions at the bottom of this page, under the Help & Advice heading.
Emergency gas pipe repairs
When upgrading pipes or installing a new connection, we can plan the roadworks in advance. But when safety is at stake we must respond quickly and efficiently, and this may mean having to carry out streetworks at very short notice or at night. Sometimes we have to start work before the information filters through to our map. When that happens, we'll add that information here.
Friday 15 November - Highfields, Dunblane
Our engineers are currently on site investigating reports of low pressure to some properties. 
As a temporary measure, we have slightly increased the pressure in the local area to ensure your gas supply continues to operate as normal - you should not notice any difference to your gas supply or appliances during our investigations.
Thursday 14 November - A3 West Hill, Wandsworth
We're continuing to carry out urgent repairs to our gas network along the A3 West Hill in Wandsworth. Our engineers are working close to its junction with Upper Richmond Road.
We're using specialist equipment to carry out the repairs and we've made multiple repairs to pipes in this section of our network.
To ensure everyone's safety around our site, southbound lanes on the A3 remain closed to motorists between Tibbet's Corner and Upper Richmond Road. Affected motorists will need to follow our signed diversion via Upper Richmond Road.
We're working on the final repairs to our gas network and expect to be able to safely reopen the southbound carriageway on Sunday evening (17 November).
We'd like to thank road users and residents for their continued patience and understanding while we carry out this complex repair to our gas network.
You can find more details about all our other emergency repairs at roadworks.org.