Date:
17 Aug 2021
The launch of the UK Government's Hydrogen Strategy is an important step towards a world-leading hydrogen economy, says our Director of Energy Futures Angus McIntosh.
Media library image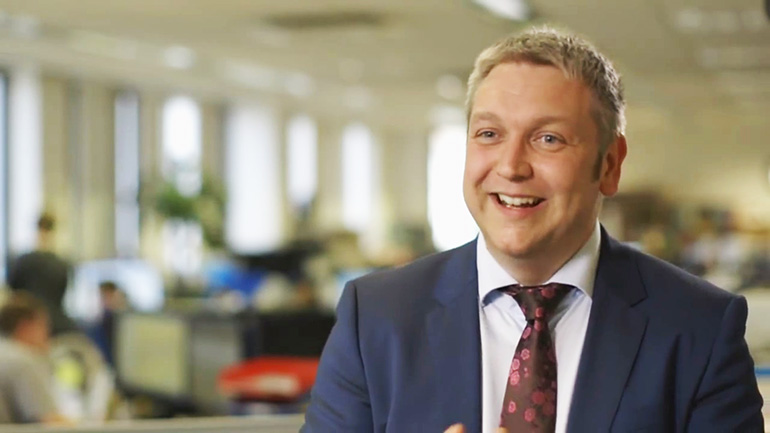 The launch of the UK Government's Hydrogen Strategy sets out a trajectory to ramp up the production and use of hydrogen over the coming decade.
We believe hydrogen has a central role to play in helping to decarbonise homes across the UK, which will help get us to net zero as quickly as possible. The Strategy's publication is therefore an important first step in our journey to developing a world-leading hydrogen economy.
The headline ambition from the Hydrogen Strategy is to produce 5GW of low-carbon hydrogen production capacity by 2030 for use across the economy. That could produce enough hydrogen to heat the homes of over three million households in the UK each year. With 23 million households across the country reliant upon a safe and affordable supply of gas, it's essential we find a cost-effective solution that is tailored to their needs and expectations. While evidence from industry shows the UK can deliver a far more stretching production target of 22.9GW by 2030, this announcement will help breathe life into the hydrogen supply chain and kick-start much needed investment.
The Hydrogen Strategy recognises that low carbon hydrogen gas can be one of a few key options for decarbonising heat in buildings. With a series of industry projects and pilots underway, the 2020s will be critical to providing policymakers with the evidence they need on costs, safety and feasibility to accelerate and roll out hydrogen for homes in the next decade. At the heart of this work is our world-first H100 Fife project, which provides a vision for what the future might look like, seeking to deliver green hydrogen to a neighbourhood of 300 homes via a new 100% hydrogen network in 2023. The UK Government also has plans to deliver a village scale trial by 2025 and a hydrogen town by the end of the decade, all of which was envisaged in the Prime Minister's Ten Point Plan for a Green Industrial Revolution last year.
As well as providing the evidence base on hydrogen for UK homes, it is important that we now begin to prepare for full conversion away from natural gas.
Outside of the home, Britain's gas networks are already two thirds of the way through a programme to replace old metal pipes with hydrogen-ready plastic piping by 2032. Inside of the home, we believe hydrogen is an attractive solution for customers to decarbonise their homes with the least change or disruption. They will require no major home modifications and can upgrade to a hydrogen-ready boiler when their boiler reaches the end of its natural life. With around 1.6 million gas boilers replaced in the UK every year, this would mean a natural and steady transition to hydrogen-ready boilers. The Hydrogen Strategy confirms that a consultation on using hydrogen-ready boilers by 2026, will be published later this year. This is an important policy to stimulate the market and we support a mandate for manufacturers to develop hydrogen-ready boilers – which are compatible with the gas currently used to heat homes – as soon as possible. 
While we await further details of how Ministers intend to decarbonise heat in the forthcoming Heat and Buildings Strategy, the Hydrogen Strategy clearly sets out a role for low-carbon hydrogen. We look forward to working with the UK Government and colleagues across the industry to demonstrate the role hydrogen can play in heating the homes of our customers and helping to transform the energy system to net zero as quickly as possible.