Date:
26 Nov 2021
Media library image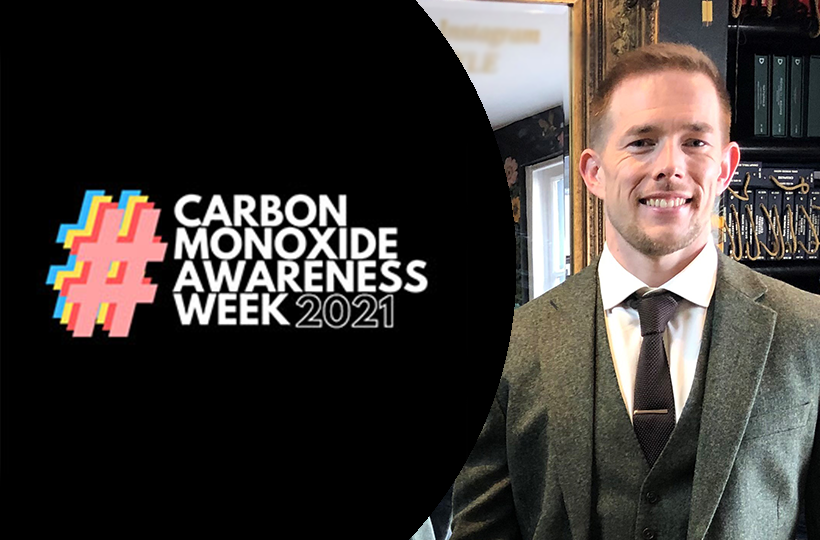 Blog from Dan Edwards, our Social Impact Programme Lead
It's Carbon Monoxide Awareness Week 2021 and since Monday we've been paying particular attention to raising awareness about the importance of keeping safe from this 'silent killer'.
The colourless, odourless, tasteless gas carbon monoxide (CO) can be a threat to anyone using carbon fuelled appliances and causes illness and deaths in the UK each year, so it's crucial that people learn how to keep themselves and their loved ones safe from this highly poisonous gas. This is something which all gas distribution networks (GDNs), including SGN, are passionate about – therefore, I'm very pleased to have just been appointed Chair of the GDN CO Best Practice Group.
It's a particularly significant time for everyone involved in preventing CO poisoning, as news was released this week that the Smoke and Carbon Monoxide Alarm (England) Regulations 2015 will be amended to state that by law CO alarms will be compulsory in all rented/social housing that use gas or other carbon fuelled appliances in England. Meanwhile, Scotland has already announced compulsory CO alarms in any house using gas or carbon fuelled appliances from Feb 2022. These are very positive developments which we welcome whole-heartedly.
All GDNs are active members of the All-Party Parliamentary Carbon Monoxide Group (APPCOG) and in my new role as Chair of the GDN CO Best Practice Group I was asked to present to the APPCOG Advisory Board, and then to the APPCOG Stakeholder Forum.
The Advisory Board comprises MPs and senior stakeholders from organisations such as Gas Safe Register, COMed, CoGDEM, IGEM, Domestic and General, and of course the GDNs. This was a brilliant opportunity to provide a brief overview of the Vulnerability and Carbon Monoxide Allowance (VCMA), and how we as GDNs were using this to help customers in greatest need. VCMA is a fund of £60m over five years provided by regulator Ofgem to the Gas Distribution Networks to spend on projects which can support consumers in vulnerable situations or raise awareness of the dangers of carbon monoxide and keep people safe from the 'silent killer'. 75% of the fund is split between each GDNs based on forecast number of customers served to be used for projects in each respective network area, while the remaining 25% is ring-fenced for collaborative projects that involve at least two of the GDNs. This fund is vital to enabling us as GDNs to develop and run projects and partnerships that provide support to our customers, especially those in vulnerable circumstances, helping them to use energy safely, efficiently and affordably.

The Stakeholder Forum has a broader membership and along with information of some of the collaborative VCMA projects we as GDNs are working on I showcased our Silent Killer 'whodunnit' CO educational resource. I was excited to be approached by other organisations following this meeting, including the CO lead for the National Fire Chiefs Council (Craig Drinkald), plus a head trainer and STEM ambassador who are keen to discuss how we could work together to extend the reach of our educational material.

What is the GDN CO Best Practice Group looking to achieve? Well, I want to ensure that as a group we look for opportunities to collaborate wherever possible, as by working collaboratively we can achieve greater outcomes and help raise awareness of the dangers of CO with more customers, helping to keep more of them safe from CO harm. We have several collaborative projects in different stages of progression, one project we're leading is a CO awareness partnership with the Scouts, providing CO activities and awareness for their youth members and adult volunteers.
My other ambition is to raise the profile of the group and the work we do to raise CO awareness, improve CO safety and reduce CO harm. I want to encourage others to do the same and seek partnership opportunities for the group, or as individual GDNs using the VCMA funding.
Finally, if you've not got a CO alarm, make sure you get one, and if you have got one make sure its working properly by testing the alarm and expiry date!