Date:
13 Apr 2021
Alongside our partners ULC Technologies, we demonstrated our all-electric autonomous Robotic Roadworks and Excavation System (RRES) to hundreds of guests, including industry experts, at a live online event earlier today.
Millions of roadworks involving excavations are carried out in the UK every year. These excavations are necessary to inspect and maintain buried pipes and cables, but are disruptive for residents and motorists, labour-intensive and can lead to unintentional damage to underground utilities. In fact, over 60,000 accidental utility strikes take place annually in the UK.
RRES is a world-first automated system which can safely maintain our network of underground gas pipes. Typically, accurate robotic systems are found inside protected and controlled environments. RRES takes this technology out into the field, mounting a robotic arm on a track to make the system mobile so it can safely automate the entire excavation process from end to end.
Following three-years of development, we showcased RRES to over two hundred guests, including industry experts and utility companies, at an online demonstration event earlier today.
Speakers representing SGN and ULC Technologies from both sides of the Atlantic, demonstrated how RRES combines the latest technology to overcome the challenges faced by companies who carry out roadworks – not limited to the gas industry. This includes below-ground locating sensors, artificial intelligence, machine vision, and new soft-touch vacuum excavation methods.
Media library image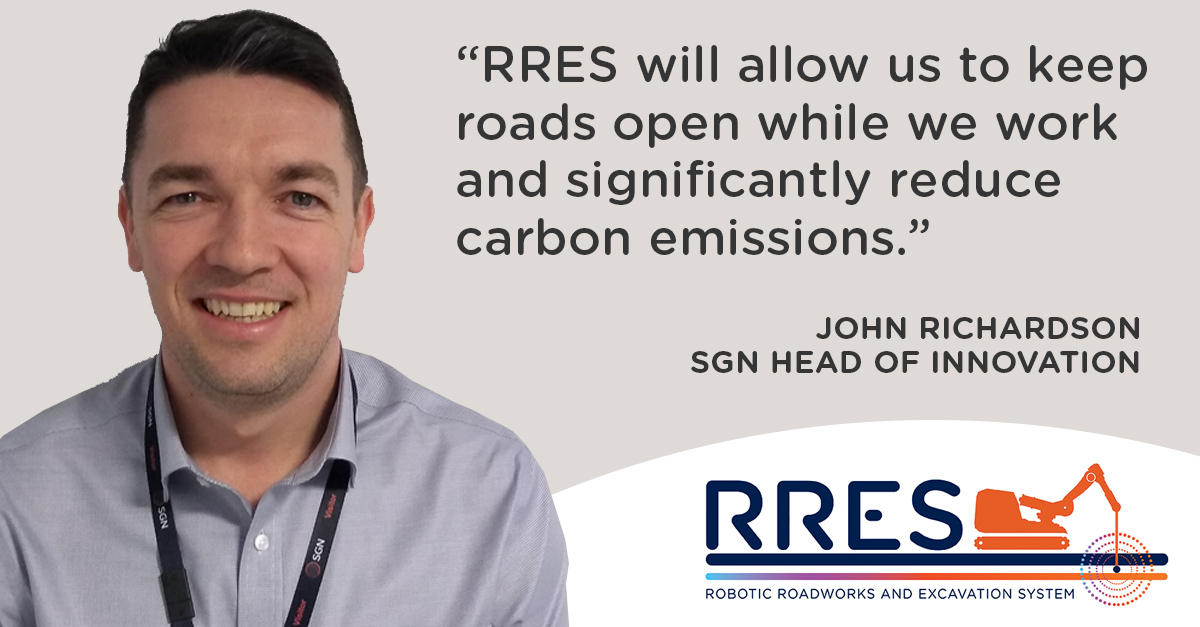 Speaking at the event, SGN Head of Innovation John Richardson said: "Using RRES allows us to reduce the size of our excavations to help keep costs down and roads open while we work. Flowing traffic, in addition to a reduction in heavy machinery at our sites, also means significant reductions in carbon emissions which is critical on our journey to net zero.
"The cutting-edge sensors, artificial intelligence and soft-touch excavation methods used by RRES will give our engineers more skills and more efficient tools while reducing the risks of injury and disruption to our customers' gas supplies."
Attendees were also given an overview of the project from concept to development, saw footage from field trial demonstrations and participated in a panel session followed by a live Q&A.
Media library image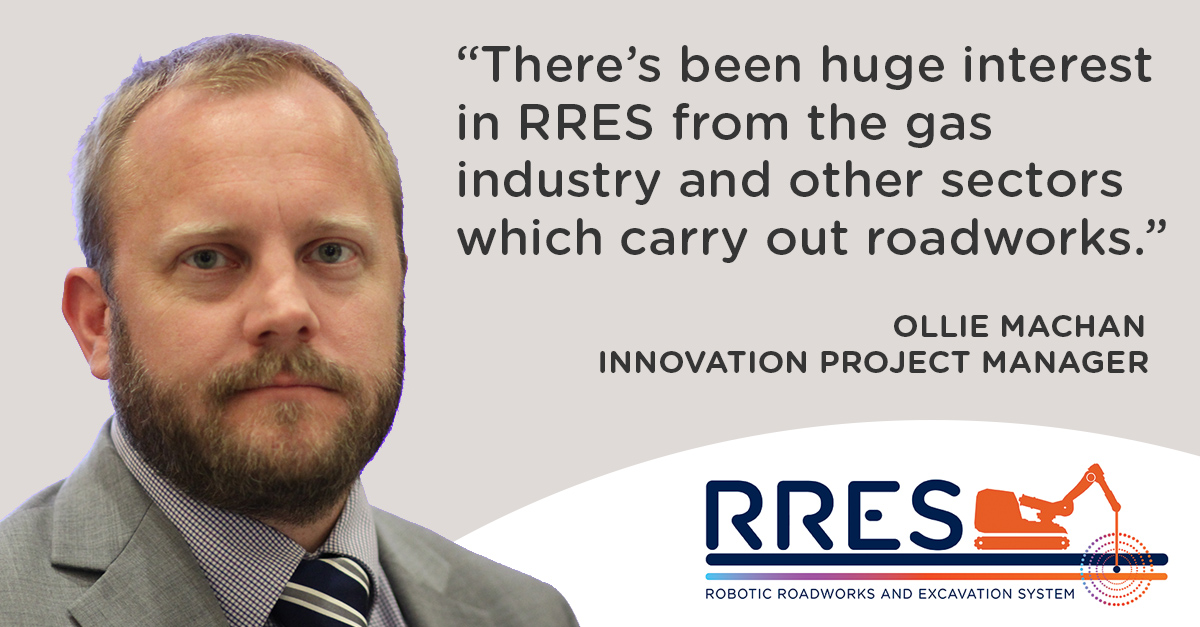 "For the past three years, we've overcome many challenges and, I'm really proud to say, exceeded our expectations," said SGN Project Lead Ollie Machan.
"Following successful field trials there has been huge interest from not just the gas industry, but also other sectors which carry out roadworks. The next step is to ship the system over from the US to the UK and prepare for operation field trials in southern England, London and Scotland." 
Ali Asmari Ph.D, RRES Project Engineering Lead at ULC Technologies, added: "Through our partnership with SGN, we've developed a revolutionary system which will not only provide benefits across the gas sector, but to many other industries around the world. This robot can provide an end-to-end excavation process, with applications which can be adapted to provide a range of solutions for specific problems in the industry."