Date:
05 Aug 2022
Media library image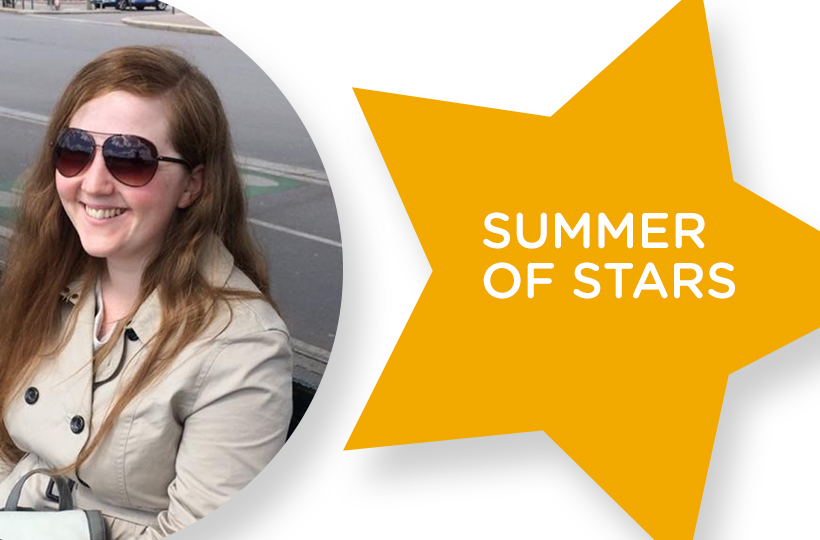 Celebrating the achievements of our people is an important part of recognising talented teams and individuals and their contributions across the company. Our biannual Star Awards are just one way we do this, with nominations made by colleagues at all levels of the business, judged by their peers and winners receiving a financial reward. With over 900 nominations in our most recent Star Awards, they're a popular and important part of life at SGN.
In GD2, we need to think differently to be equipped for the future and for our Different Thinker category, we were looking for someone who strives to find creative, smarter ways of doing things. Colleagues were encouraged to nominate someone who embraces change and new ways of working with enthusiasm, inspiring others with their proactive and inclusive approach.
Nobody embodies these characteristics more so than Business Continuity Management Lead Jennifer Armstrong. She was nominated by Mairead Grimley, Business Continuity Manager, who explained how embracing change and new ways of working seems to come naturally to her.
With her first day of working in the Business Continuity team coinciding with the first day of launching our COVID-19 command structure, Jennifer was thrown straight into the deep end. A pause on in-person training due to lockdown conditions led to Jennifer authoring, narrating and delivering business continuity management (BCM) e-learning for managers, making sure policy requirements were not only satisfied but also genuinely aided the understanding of BCM across the business. 
Not afraid to voice an opinion, Jennifer's approach is found to be refreshing, one that leads Mairead to reflect and consider her own pre-existing viewpoints or assumptions. It's something that helps in her role as a Diversity and Inclusion Partner, feeding back to senior management on the opinions and thoughts of the business, causing people to reflect and consider their own biases, working to make sure everyone can feel comfortable being themselves.
Jennifer said: "I think it's really important to get involved in the awards, and I always try to make a nomination myself, because it really does boost someone's confidence and self-esteem when they get that recognition."
"Reading the detail of Mairead's nomination made me realise that you never know what someone is going to notice or appreciate. Different things catch different people's attention so making a nomination is the perfect way to let someone know that what they do truly matters, cause they might not realise otherwise."
"To be nominated was lovely and getting shortlisted was a happy surprise. Hearing my name read as the winner was a really special moment. It only hit home when I was telling someone about my award. The number of people who have gone out of their way to congratulate me has been amazing – it just makes it mean that much more because you can see people really care that you won and that your work is recognised."