Date:
19 May 2020
Media library image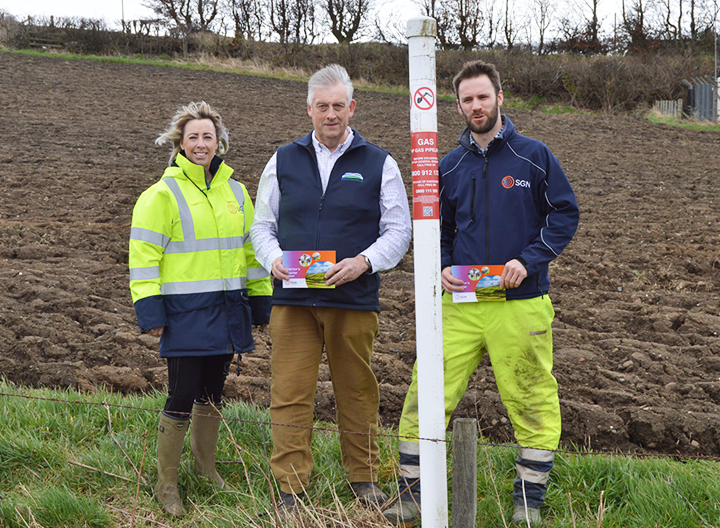 We partnered with NFU Scotland to launch its new Grantor's Charter in Scotland on Monday 16 March. This sets out the standards of care farmers and landowners can expect from us when accessing their land in order to install, inspect, maintain, replace or repair our pipelines. 
We operate a network of around 24,000km of gas mains and services in Scotland and recognise the work we carry out may impact on farmers' and landowners' land. 
The Grantor's Charter Scotland clearly sets out our approach to working with farmers and landowners:

•    before starting to carry out work on farmers' and landowners' land 
•    when farmers and landowners are carrying out work on their own land
•    when making good any damages 
•    while processing servitude payments 
We've worked collaboratively with NFU Scotland to ensure the views and opinions of its members were taken into consideration in this process. 
Our Group Head of Safety Chris Trodd said: "We're committed to ensuring our network of transmission pipelines delivers gas safely, reliably and efficiently. We recognise it would be impossible to do this without the co-operation of the thousands of landowners who allow us to place equipment on, or under, their land.
"Creating this Charter with NFU Scotland has helped us to meet the expectations of its membership while giving us the opportunity to highlight the importance of farmers and landowners working with us to avoid any damage to our network. We look forward to continuing our partnership with NFU Scotland going forward." 
Gemma Cooper, Head of Policy Team at NFU Scotland, said: "NFU Scotland is glad to be partnered with SGN and be able to create an open dialogue with our members. Safety is fundamental in dealing with the gas network which intersects much of the land our members own, live and work on, and it is important that farmers and crofters can feel confident and comfortable with the gas network company who will be working on their land. 
"Good communication between farmers and crofters and utility providers is vital to ensure that essential maintenance can be carried out safely and efficiently, and that farmers and crofters are not at risk when conducting work on their land. 
"The Grantor's Charter is a positive step in ensuring both parties understand their responsibilities in managing gas pipelines on farmland."