Date:
10 Jun 2021
Media library image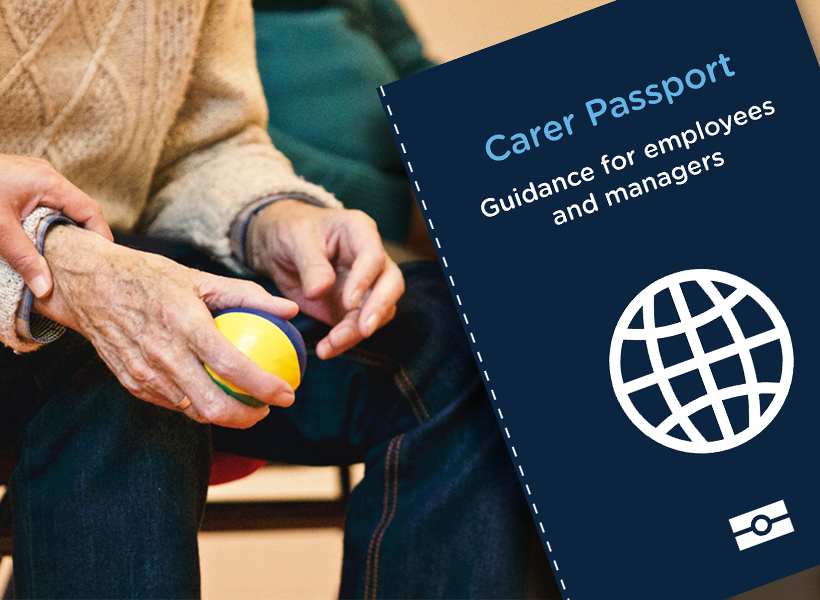 As part of Carers Week, we've introduced our Carer Policy and Carer Passport scheme to support colleagues with caring responsibilities.
Carers UK estimates there are currently 6.5m carers in the UK and, as that number continues to rise, it's important carers are aware of the support available to them. We recognise many of our own colleagues are currently balancing work with caring responsibilities and that these responsibilities place additional demand on their personal, professional and social lives.
Effective from this week, we've launched our Carer Policy and Passport scheme in response to the growing number of carers across our company. It's hoped that by introducing the policy and the passport scheme, it will be easier for colleagues to access the support they need.
Our Carer Policy sets out our commitment to supporting carers, the support options available to carers, and the responsibilities of employees and managers. The Carer Passport is effectively a document that identifies a colleague as having caring responsibilities and outlines the support put in place to help them.
The additional support will depend on each carer's personal circumstances, as well as business requirements, but could include carers leave of up to five days unpaid leave per year or flexible working.
Emma-Jane Stewart, our Employee Experience Manager, has been caring for her mother following her recovery from liver cancer. Emma-Jane said: "My mum became heavily dependent on me for things like shopping, helping around the house and garden, as well as providing emotional support. Taking on these additional responsibilities while working full-time and looking after my own family was challenging but it was important to me I could be there for my mum when she needed me."
"Knowing my role as her carer was set to continue indefinitely, I was aware I needed some support. Through conversations with my manager, we agreed to trial a flexible working arrangement that would allow me to balance work and care more easily. It's still early days but it's made a massive difference and is helping me manage both roles more effectively."
"I really welcome the introduction of the Carer Policy and Passport scheme. I think these resources will make that initial conversation about accessing support a bit easier and I hope many other carers within SGN can benefit from them."