Date:
08 Mar 2021
Media library image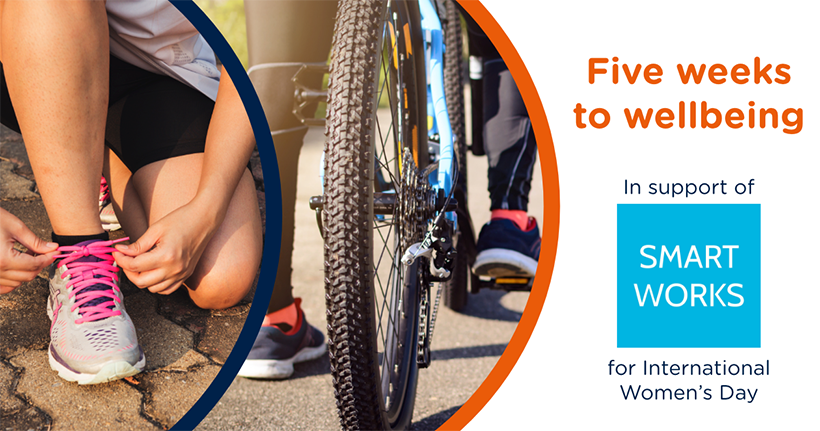 We're encouraging our people to walk, run or cycle 500 miles as part of a five-week wellbeing challenge for International Women's Day, raising money for charity in the process.
Our 'five weeks to wellbeing' challenge asks teams of up to five people to commit to collectively walking, running or cycling 500 miles in five weeks, starting today (International Women's Day) and completing their miles by Sunday 11 April.  
That's five weeks to cover roughly the distance between our Dundee and Aldershot depots. While gyms remain closed, getting outside for a walk, run or cycle is still on the menu as part of our daily exercise, or treadmills and exercise bikes can be used instead. Regular exercise is an important part of maintaining a healthy lifestyle and aside from the obvious physical benefits, getting active can help combat mental health issues, stay connected with colleagues while socially distanced, and is a great way to lift your mood.
In return, we'll be donating money to Smart Works for every team signing up. Smart Works is a UK charity providing unemployed women with the clothing, coaching and confidence they need to get a job and transform their lives. The pandemic has seen unemployment rise to unprecedented levels, meaning the services Smart Works provide are very much in demand and they need our support now more than ever.
We're also encouraging people to ask friends and family to sponsor them, with the money raised either going to Smart Works or a charity of their choice.
To demonstrate our commitment to creating a more gender-balanced SGN, we've also developed the gender parity pledge, a simple way to show for our people to show their support for the work we're doing to ensure equality of opportunity and parity for our people, regardless of gender. It encourages them to challenge stereotypes and bias, call out inequalities and celebrate the achievements of women and men equally.
International Women's Day is also about celebrating the achievements of women so we're also asking our people to recognise the contributions of our female colleagues on Mo, our employee recognition app.
We're committed to building a more diverse workforce and building an inclusive culture. We firmly believe diversity without inclusion adds no real value to a business and we're working hard to develop an atmosphere where everyone feels valued, respected and encouraged to do their best work.