Date:
16 Jul 2019
Media library image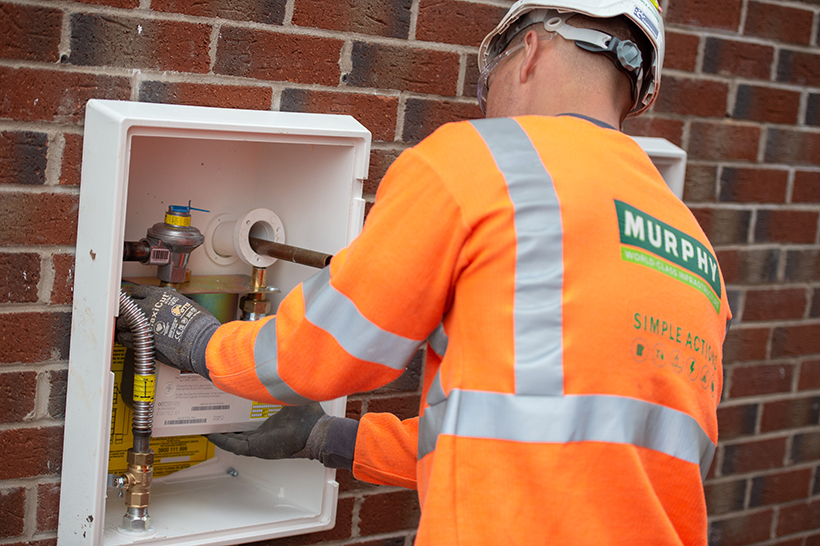 SGN and Murphy have today announced they've entered into a new 50:50 joint-venture in utility asset ownership.  
This new venture has been formed through SGN acquiring 50% ownership in Murphy Utility Assets (MUA), a recently established utility connections asset owner with expertise in the utility market. 
MUA will initially focus on the adoption of gas and electricity infrastructure assets across the UK, owning and maintaining residential and commercial connections for clients. In the longer-term, the joint-venture has plans to develop a full multi-utility offering, providing a 'one-stop shop' for all utility infrastructure on new developments, including future energy solutions such as heat networks. Greg Addison-Smyth from J Murphy & Sons Ltd has been appointed as the Managing Director of the new venture. 
Simon Reilly, Commercial Director at SGN commented: "This is an exciting opportunity for us to enter a new market. As well as aligning neatly with our property development business SGN Place, this new venture leverages our group's core skills and experience as an infrastructure owner and operator combining with Murphy's established presence in the construction market."
Simon added: "This move will allow us to build a platform for growth into the delivery of heat networks and other alternative heat solutions as the challenge of decarbonisation begins to change the mix of utility connections to new housing developments."
Kevin Moriarty, Group Investment Director at Murphy commented: "Since we started our connections and assets business, we always knew it had potential to grow. We are delighted that SGN has now joined us on this exciting new venture. By bringing together our complementary skills and experience, it will support the growing business to acquire and deliver new utility assets. It also sits perfectly with our investment strategy at Murphy to invest in long-term assets and create sustainable income streams for the business."