Date:
08 Dec 2020
Six experts from our Innovation team are speaking at this year's Energy Network Innovation Conference (ENIC) to showcase our Ofgem-funded innovation projects. These projects will help the UK meet its net zero ambitions becoming a world-leader in low-carbon heating and revolutionise roadworks as we know it.

Formerly known as the Low Carbon Networks & Innovation Conference (LCNI), this year's Energy Network Innovation Conference (ENIC) goes virtual and takes place today and tomorrow (Tuesday 8 and Wednesday 9 December).
It's managed by Energy Networks Association and offers a single platform where delegates can access the major learnings from the largest regulator-funded energy innovation projects in the country.
Delegates from the industry and beyond are exploring live exhibition stands, attending Q&A sessions and hearing from expert speakers on the 60 plus innovation projects they're working on just now.ing to how people use their gas in any given moment.
Media library image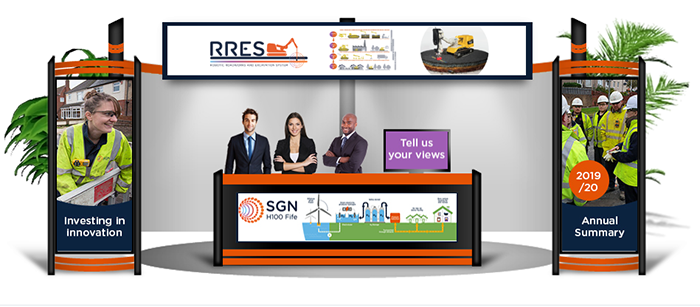 Media library image

This year's theme is 'Towards a Net Zero Future', and the SGN projects featured on day one of the conference are leading the way.
H100 Fife
Project Manager Stephen Tomlinson discusses H100 Fife, our newly approved pioneering project that will demonstrate 100% green hydrogen heating in homes for the first time.

Work will now begin on delivering a 100% hydrogen demonstration network in Levenmouth, Fife, that will bring carbon-free heating and cooking to around 300 homes from the end of 2022.

The project will provide compelling evidence of hydrogen's performance in a real-world domestic setting as a zero-carbon energy source, as the Scottish and UK Governments look to reduce greenhouse gas emissions to net zero by 2045 and 2050 respectively.
Media library image

The role of the Local Transmission System (LTS) in a net zero future
The Local Transmission System (LTS) is the high-pressure pipeline network we use to deliver gas from offtakes to towns and cities. Project Manager Nancy Thomson is working to develop the safety, technical and practical evidence to repurpose our LTS for transporting and storing hydrogen and CO2 to help meet the UK's net zero ambitions.
Nancy's project will include a live hydrogen trial of a repurposed LTS pipeline from Granton to Grangemouth.
Media library image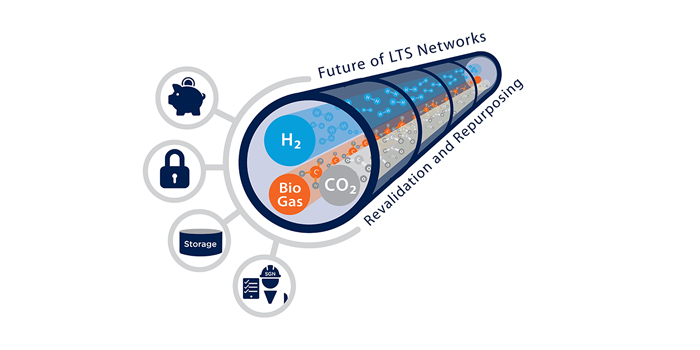 On day two of the conference we're focussing on maximising the efficiency of both our gas network and our roadworks. 
Robotics Roadworks and Excavation System (RRES) 
Two years into a three-year development programme with our partner ULC Technologies, our world-first all-electric autonomous robot is on track for field trials to begin on our network early next year.

Project Manager Ollie Machan will present our RRES project which aims to develop an accurate, safe automated system to maintain our network of underground gas pipes. This will help reduce the costs of excavating buried pipelines, minimise the disruption associated with excavating underground pipes and also make excavating close to utility pipes and cables even safer for our engineers.
Media library image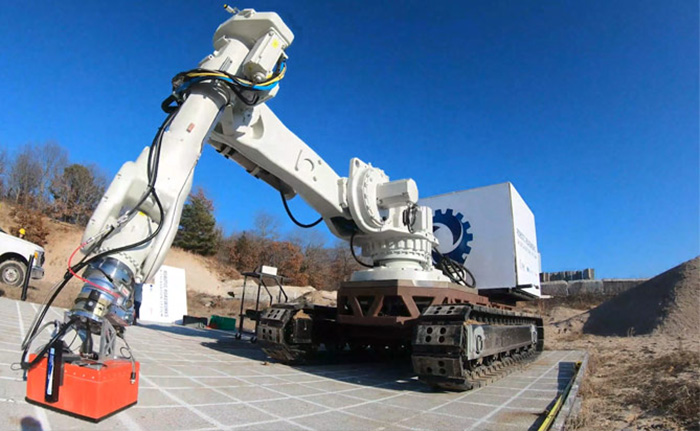 Live Service Transfer
Innovation Delivery Manager Ryan Smith presents potential solutions to a new way of working during the current pandemic to help our vulnerable customers.
The 30-year-old process we currently use to connect gas services to newly replaced gas mains involves visiting our customer's homes. A joint taskforce of gas distribution companies led by Ryan is investigating how to connect gas services from outside properties, protecting our most vulnerable.
Pressure Control and Management
Project Manager Mark Skerritt will be speaking about his project to develop an updated means of ensuring the pressure in our gas network meets demand from our customers. This complex process must ensure maximum efficiency by constantly reacting to how people use their gas in any given moment.
The systems used to do this now are coming to the end of their life, so it won't be possible to continue maintaining them for much longer. Mark has teamed up with Utonomy and Wales & West Utilities to develop an alternative, modern and more efficient means of controlling network pressures.
Our Head of Innovation John Richardson said: "We continue to engage with our stakeholders through our innovation project portfolio and ENIC is another great opportunity to do this. 

"Our hands-on engagement strategy is a core part of what we do and it's our belief that 'people support what they help create'. This approach has enabled alignment to our joint innovation strategy, shared our learnings across the sector and created opportunities for new collaborations while enhancing value to our customers and all stakeholders."

David Smith, Chief Executive of Energy Networks Association, said: "This year's free Energy Networks Innovation Conference promises to be one of the best. In its tenth year we want to reflect the progress that has been made towards achieving a low-carbon future."