Date:
12 Jul 2022
Media library image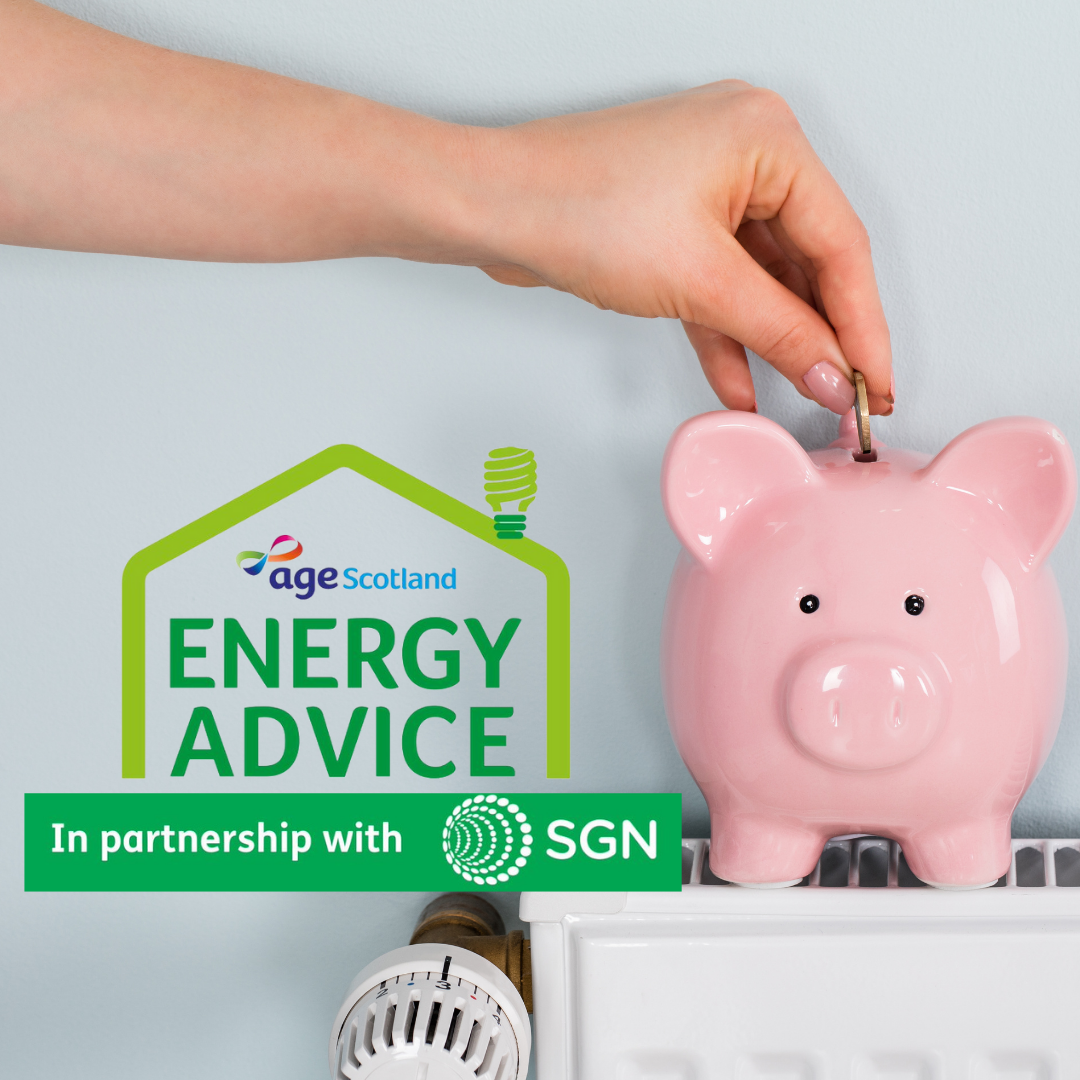 Staying warm is central to older people's health and wellbeing, but, even before the current energy crisis, the Age Scotland helpline regularly heard from callers facing unique challenges in managing this in their own home. 
That's why we've been so delighted to team up with them to offer energy support and advice for older people through an ongoing partnership – which celebrates its first anniversary this month.
Over the course of three years, we'll be giving over £300,000 to fund services such as the Age Scotland 0800 12 44 222 helpline, new energy advice workshops, and supporting engagement with frontline engineers. By doing this, we're helping more older people across Scotland access the help available to them and identify where further support is needed.  
Age Scotland's Heat Your Home for Less energy advice workshops were designed to offer practical advice to help older people stay safe and warm in their homes, and cover a range of topics including using energy affordably and efficiently, advice on energy tariffs, and accessing benefits and financial support which could help with energy costs.
Almost 30 workshops have been delivered to over 80 participants since the beginning of 2022. Attendees said they felt more confident in managing their home energy needs, understanding why older people need to live in warm homes, knowing more about how to find the support with energy issues that older people may be entitled to, and more about energy issues for older people.  
One attendee said that they gained "a fantastic balance of understanding the current energy crisis and climate emergency and action that can be taken to mitigate against them both whilst saving money", and that "the workshop combined the financial literacy and carbon literacy to start living a greener later life."
With new dates available to book in the coming months, you can find more information on energy workshops, including our new resilience session on preparing for a powercut here.
The addition of a new energy advisory service on the free 0800 12 44 222 helpline has given callers the opportunity to talk through their circumstances and help ensure they are claiming everything they are entitled to. 
Advice delivered by a dedicated Energy Adviser, a position funded through the partnership, has been a vital resource for many – particularly given the ongoing pressure many older people are facing at the moment due to rising energy costs and the cost of living crisis. 
After speaking with one of the dedicated advisors, one caller said this: "I am so happy I spoke to you – I had no idea that I would be entitled to any benefits. This extra money will improve my life so much."
This partnership has already made a real difference, but we know there is a lot of work still to do – especially as we approach the colder months. We look forward to continuing our collaborative work to engage with those who are usually harder to reach and help as many older and potentially vulnerable people as possible across Scotland access the help available to them.