Date:
18 May 2020
Media library image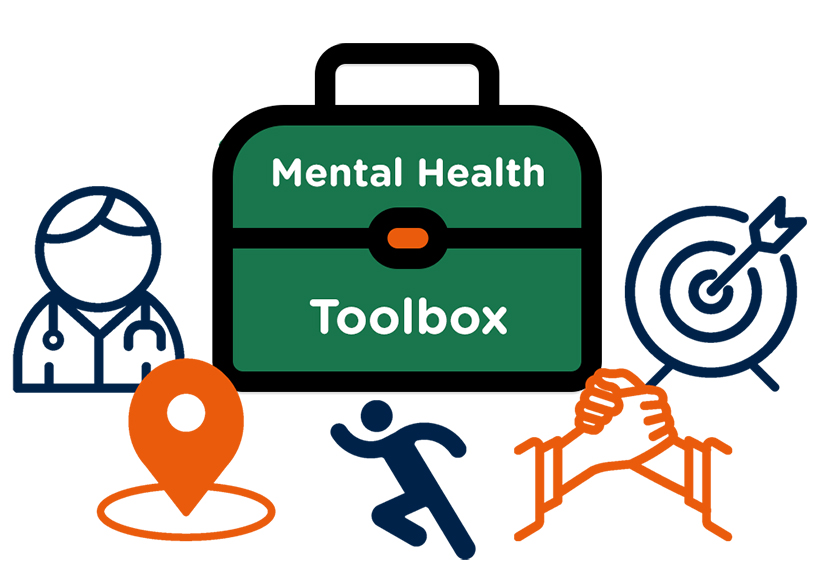 As everyone knows, it's important to make sure you've got the right tools to complete a job – for example, you wouldn't use a hammer to turn a screw. But have you considered what tools you might use when it comes to your mental health?
As part of Mental Health Awareness Week, we've launched the Mental Health Toolbox for our colleagues as a way to help their wellbeing. It's designed to make people think about what tools they need in their personal toolbox and could become vital to help themselves out of a hole if they find themselves having a difficult time. Simply put, it's a personalised pick and mix of things that might help someone's mental wellbeing.
Bradley Barlow, one of our Mental Health Supporters and creator of the Mental Health Toolbox, said: "I had the idea for the toolbox when I was with a group of engineers training to become Mental Health Supporters, listening to their experiences and thoughts for what might help our colleagues. Over the last few months I've been working to refine it and had input from our Wellbeing group to finalise it.
"Even if you've not had mental health challenges yourself, difficult times can strike anyone so it's important to think about how you'll be able to pull yourself through them. Please take a few minutes to fill out your own Mental Health Toolbox and if you can, keep it with you just in case you need it."
The Mental Health Toolbox is simple and easy to use – users go through five sections and pick out which tools they know they've used in the past as well as ones they think could be helpful in future. The sections include professional support, your personal network, activities, places of safety, and daily goals. There's also a section where users can think about the things they know have a negative impact on them and should be left out of their toolbox.
We're pleased to be able to share this as a free resource online. There are two versions of the toolbox to download – one version for use during COVID-19 and a broader version with additional tools you can use once we begin to ease out of lockdown.
If you've got a printer then you can print it out double-sided, fill it in and fold it along the numbered lines to fit in your wallet, purse or pocket. If you don't have a printer, you can fill in the PDF form with your tools and save it to your device.