We'll be returning to the Highburgh Road area of Glasgow on Monday 10 January 2022 to resume work to upgrade the local gas network.
This work involves the replacement of old, metal gas mains with new plastic pipe to ensure a continued safe and reliable gas supply.
We'll be working in the following areas. We'll be in touch with you directly to give you advanced notice if work is needed in your property.
Media library image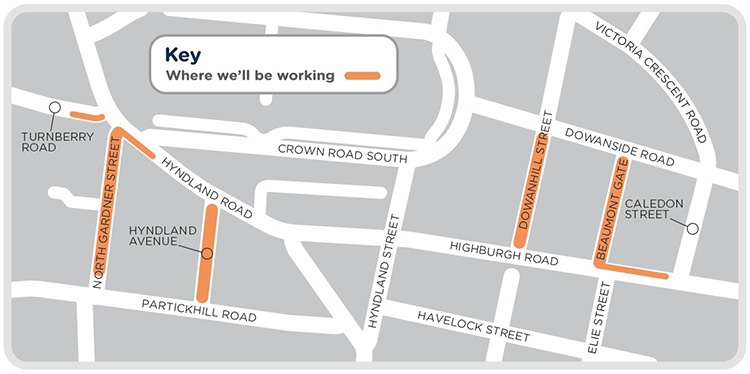 All the new pipework we install will be painted to preserve the aesthetics of the buildings we're working in.
We'll always provide advance notification if we need to use temporary traffic lights or close a road. If our work affects local bus services, this will be advertised in advance too.
Some on-street parking in your road may be restricted to ensure certain stages of our work can be completed safely. We'll let you know when this is necessary, as your co-operation in keeping sections of the road clear helps keep our work on schedule.
We may need to take up space in the road or on the verge for a site storage area for our equipment. We'll restore any areas we've disturbed as quickly as possible after the project is finished. We'll also make good all road surfaces, pavements and driveways.