Help when you need it most
If you or any one you know is worried about staying safe and warm, we might be able to help them move over to gas central heating by offering a cheaper or free connection. We might also be able to help with the cost of installing your central heating system.
You (or someone you know) qualify for support if:
You receive certain income-related benefits.

Your household income, after your rent or mortgage costs, is considered low and the expected cost to adequately heat your home would be high. The household eligibility will vary depending on whether you live in England or Scotland.

You are eligible under your local authority's unique criteria, known as its 'statement of intent'. This will include income, but may also include health conditions and/or your home's energy efficiency rating. However, not every local authority offers this.
Landlords and local authorities can benefit from the funding if their tenant applies and is eligible, because eligibility is based on the circumstances of the resident.
Homes under construction, conversions and empty buildings don't qualify for the scheme due to them not being occupied.
Media library image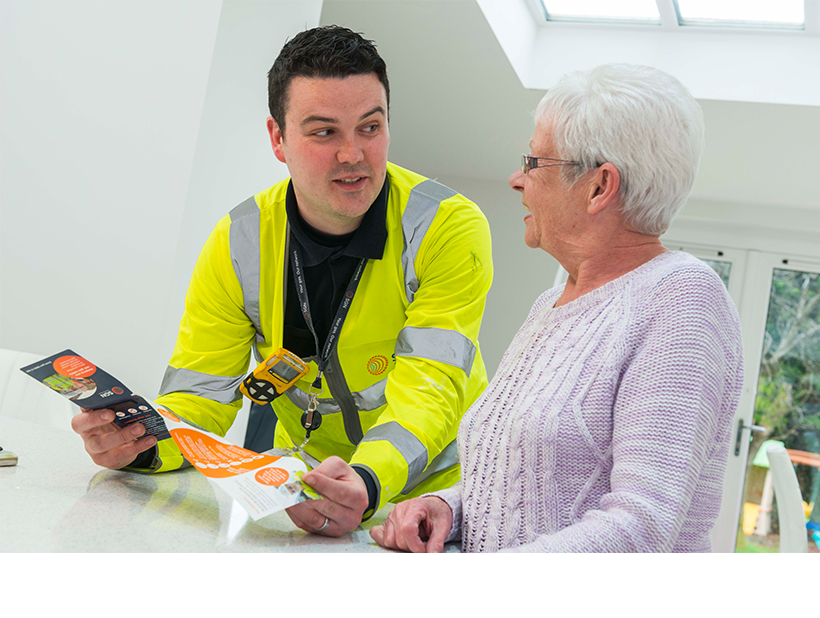 How to apply for Help to Heat
Call YES Energy Solutions on 0800 015 5174 or email HelptoHeat@sgn.co.uk . 
Extra help in southern England
Our Central Heating Grant Scheme provides funding towards the cost of installing a gas central heating system for those who have qualified for a funded connection to our southern gas supply.
Grant funding is currently available to organisations who can demonstrate that they are able to help us reach households in our southern network, so that we can work in partnership to maximise the benefits of both our Help to Heat scheme and Central Heating Grant Fund. 
Please send us an email to HelptoHeat@sgn.co.uk detailing your proposal and requesting an Expression of Interest form.
Case study:  How we helped this family from Eastbourne
Struggling with chronic health conditions, Ben and his wife could ill-afford the additional challenge of a £600 monthly heating bill because of a failing oil boiler and using plug-in electric heaters to keep their three-bed home warm.
The cost of replacing Ben's faulty boiler was approximately £5,000 and he was unable to afford it.
However, with the support of our Help to Heat scheme, Central Heating Grant Fund and ECO funding, we were able to fully-fund the work to give Ben and his wife functioning central heating in their property. The newly installed central heating system will save Ben approximately £1,600 each year.
Ben was delighted with the service, and said: "Everyone involved with the installation was first class. I'm delighted to have proper central heating in!"