Media library image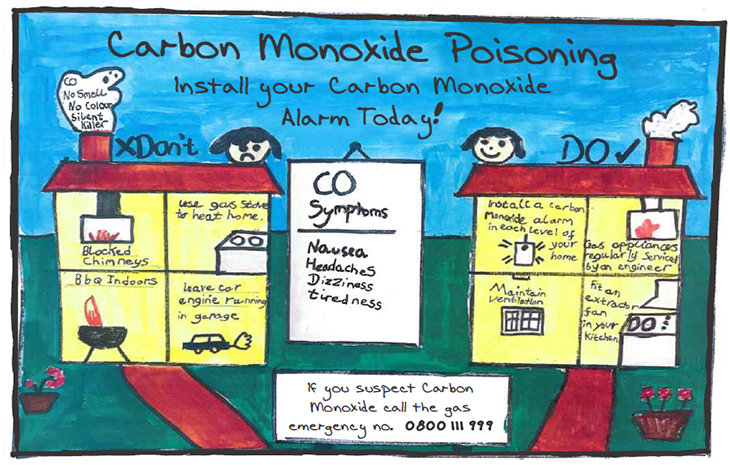 We're looking for budding young artists to help us spread the word on the dangers of the silent killer, carbon monoxide (CO).
To enter the competition, you must be 5-11 years old and submit a piece of art warning people of the dangers of CO. Your art work can be a brilliant poster, cartoon, video or poem.
We have more information about the dangers of carbon monoxide on our CO advice page.
All artwork must be submitted to us by 12 May to be included in this year's competition. Any entries we receive after this date will be included in next year's competition. Have fun and get creative!
Prizes
Each year, national and area winners will be chosen. Entrants stand a chance of winning the following prizes:
National winner: £300 for themselves and £600 for their school or organisation.*
Area winner: £150 each and £300 for their school or organisation. 
(*National prize will be in addition to the area prize).
Winners will be notified by email.
How to submit your entry
Send your entry along with your name, age, teacher, school/organisation and post code by email to community@sgn.co.uk.
Your entry must be in the format of a JPEG, photograph or coloured scan, or if it is a video format, as a link or attachment to an email. 
Please submit each entry individually - only one entry per student.