Date:
16 Aug 2019
A team from our Reading depot donated their £500 prize towards the funding of a specialist wheelchair for a colleague's son, after coming first in our annual competition for community projects.
Our people can take one day on company time each year as part of our Community Action Programme (CAP) to give something back to our local communities. In June, we add a little competition and challenge teams to organise inspiring projects for the chance to be crowned CAP month champions and win cash prizes for their chosen charity or organisation.
Media library image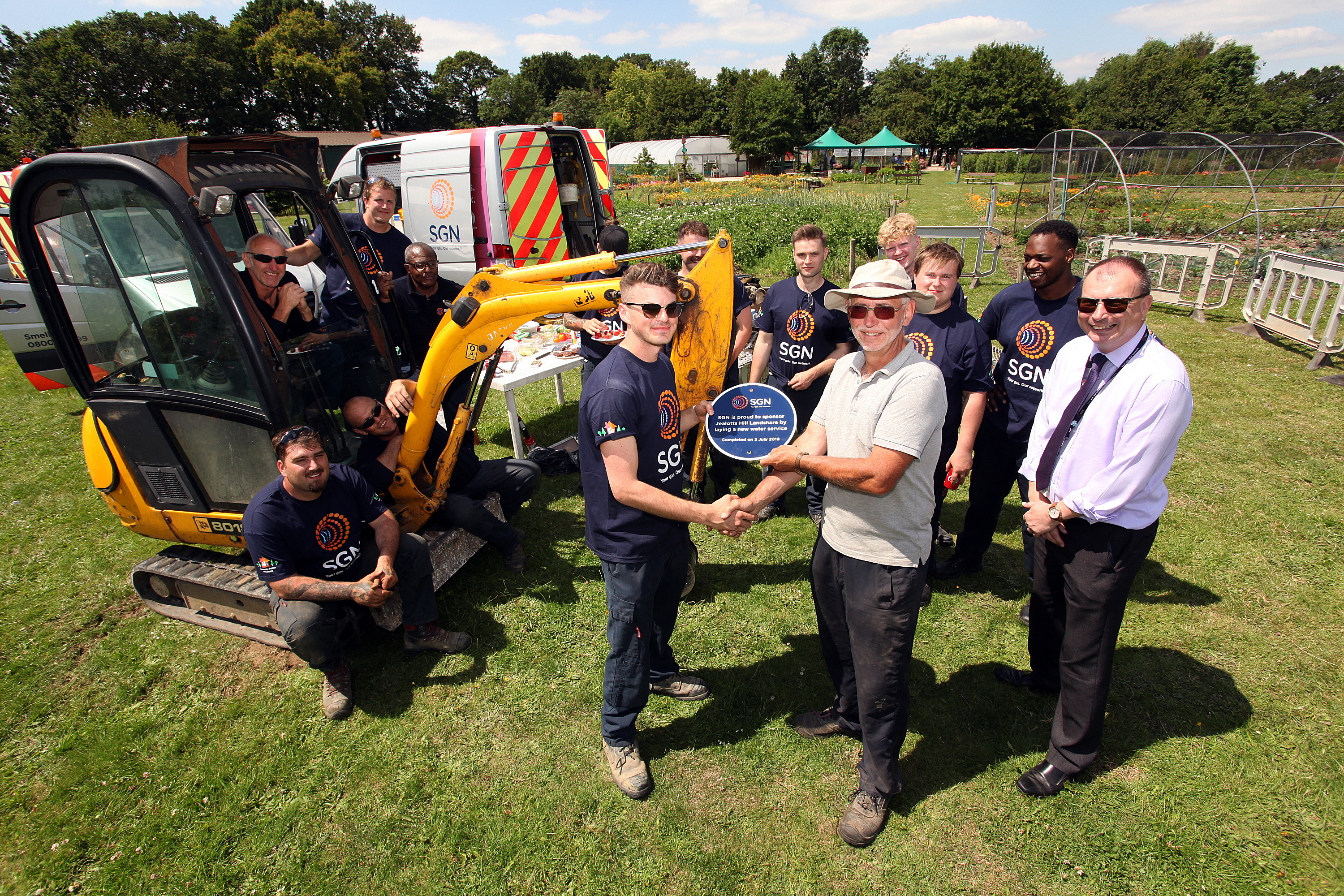 The winning team, voted for by their colleagues, spent their CAP day laying a new water main to help feed the plots within the land share at Jealotts Hill Community Landshare, based in Bracknell.
For their efforts, they won the coveted CAP trophy, along with £500 to donate to their chosen cause. On hearing the results our gas emergency engineer Mitch Kerby, who organised the day, said: "I'm thrilled that our team have been crowned champions. I'm very proud that their efforts have been recognised by our company but more importantly, the work we carried out will make such a difference to the team at Jealotts Hill."
He added: "We're also delighted to be able to donate to a cause which is very close to our hearts. Our colleague Pat's son Noah is in urgent need of a specialist wheelchair, which will allow him to run like other children, stand at the same eye level as his friends and more importantly get onto the floor without the need for a mobile hoist being used in front of all his friends in school.
"Our colleagues from other depots and offices across the south of England and Scotland have all been helping to raise funds for the equipment, so it's great to be able to donate our prize money as well."
Our General Manager Pat Hyndman, Noah's dad, commented: "I would like to personally thank everyone involved in the Reading CAP day for their kind offer to donate their winnings towards Noah's wheelchair.
"The support everyone within SGN has shown me and my family over the past few months has been overwhelming. All their efforts have gone a long way to achieving our target to get Noah the wheelchair – which will make a huge difference to his life as he starts school in September."
In total, we've donated £1,700 to worthy charities and organisations as part of CAP month as our other 10 finalists also received a monetary prize to give to their chosen good cause.