A comprehensive study of the Southampton region's decarbonisation opportunities.
Media library image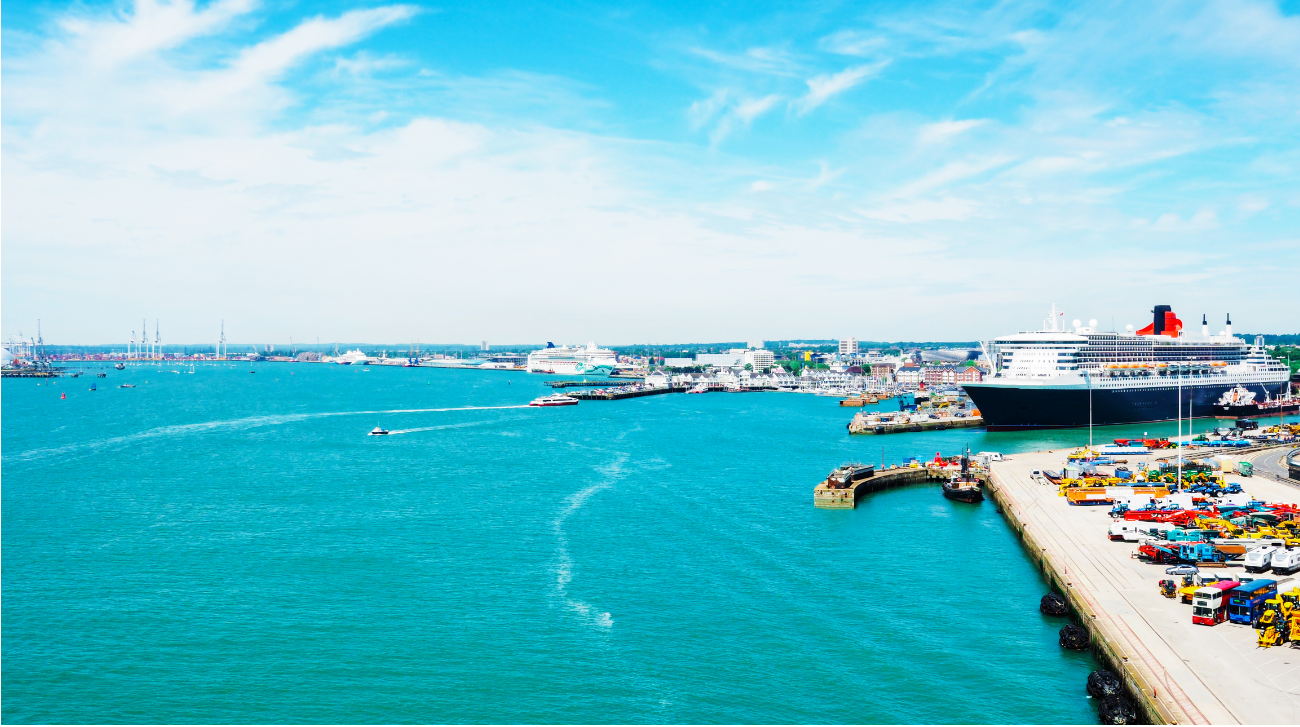 Decarbonising the domestic heating, heavy industry and transport sectors will be of key importance to meeting the UK's net zero emissions target by 2050. 
Hydrogen has a pivotal role to play in our transition to a low-carbon economy. Its potential for lowering emissions from these sectors – and for creating sustainable jobs and economic growth  – is significant, and at SGN we're working on a number of national research projects to build and prove the case for hydrogen as the backbone of our net zero future. 
The Project
Our Southampton Water project, in partnership with Macquarie's Green Investment Group (GIG), is one of them. We've commissioned engineering specialists WSP to investigate the opportunities for decarbonisation in the region around the south coast city, which is home to one of six major industrial clusters identified by the Government as still heavily dependent on fossil fuels.  
Southampton emits around 2.6 million tonnes of CO2 from various sources, including industrial activities - the city is home to one of the UK's largest and busiest ports - and customers connected to our gas network for heat. Our project will look at the potential for creating a hydrogen super-hub in the Port of Southampton, and developing a centre of excellence for hydrogen production and distribution on the south coast. 
The role that carbon capture, utilisation and storage (CCUS) can play in decarbonising the region will also be scrutinised. A scheme incorporating the technology could reduce emissions significantly, while local hydrogen production presents the opportunity to further decarbonise high-emissions sectors like shipping and industry.  
Our net zero vision for Scotland and the south of England 
Southampton Water is one of two flagship projects we're undertaking to prepare our network in the south of England for a net zero future. In London, we're a partner on National Grid's Project Cavendish. This is investigating the use of hydrogen at Greenwich power station to provide zero-carbon fuel for Transport for London, and looking into the use of our existing gas network and storage facilities to overcome the challenge of air quality in the capital.  
As our 2045 net zero deadline approaches, we'll use our work in Southampton as an anchor to integrate hydrogen into our southern network, bringing a greener energy system to South London, Brighton, Kent and beyond.  
Meanwhile in Scotland, we're working to cut emissions from heating and industry: two of the highest-emitting, hardest-to-abate sectors. Our world-first H100 Fife project is preparing to demonstrate decarbonised heating, delivering 100% green hydrogen to 300 homes in Levenmouth. And our North-East Network & Industrial Cluster project is setting out a roadmap for the decarbonisation of industry north of the border.