Date:
21 Sep 2020
Media library image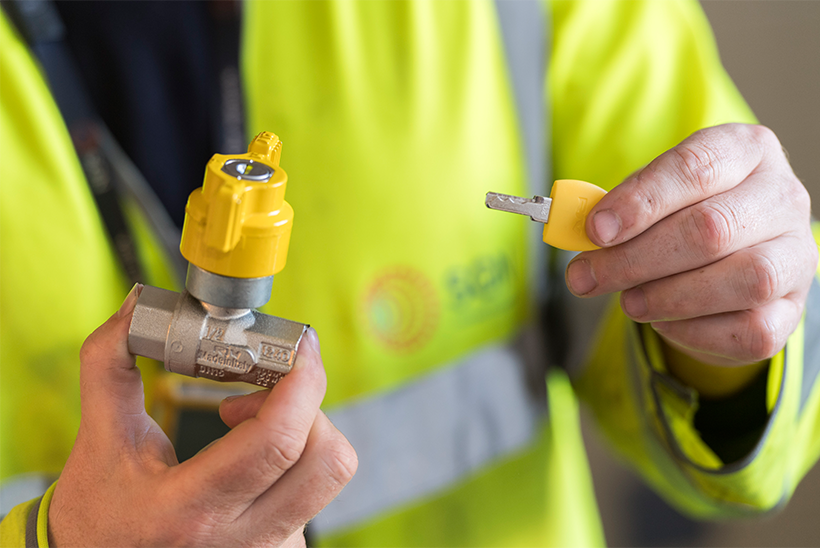 It's World Alzheimer's Day, part of World Alzheimer's Month, and this year's theme is highlighting the importance of talking about dementia.
Across the company, we're very proud of all the work we've done to raise awareness of dementia and how to spot the signs to enable us to better support our customers. We encourag everyone to get involved in better understanding dementia and what we can offer our customers who may be living with dementia or knows someone who has it.
Nearly 2,500 of our people have taken time to become a Dementia Friend. The Alzheimer's Society's programme aims to change people's perceptions of dementia and transform the way people think, act and talk about the condition. Dementia Friends is about learning more about dementia and the small ways you can help, from telling friends about the Dementia Friends programme to visiting someone you know living with dementia.
Our locking cooker valve is a simple safety device which we fit for free to the existing gas cooker pipework of people who may need one.
When the valve is locked, the gas supply to the cooker is stopped, eliminating the risk of the cooker being unintentionally turned on or left on. It gives peace of mind to carers or relatives of those with dementia that the cooker can't be used when they leave the house or the room. The carer or relative can easily turn the valve on using the key when the cooker is required, enabling the household to continue to use their gas cooker safely.
You can find out more and make a referral here.
The Priority Services Register (PSR) helps us to identify customers who need priority support in a gas emergency.
It's completely free and confidential and allows people who register to receive extra help if they end up without their gas supply, such as alternative heating and cooking facilities.
You're eligible to sign up to the PSR if you or someone you care for is living with dementia, along with people aged over 65, are pregnant or have children aged under five, have a long-term physical or mental health condition, have a disability, or have additional language or communication needs.
For customers who would benefit from extra help, we recommend they set up a nominated emergency contact person so that if they are impacted by a gas incident we can get in touch with their carer or family member to provide practical help and support.
Find out more and sign up here.