Date:
15 Apr 2021
Our new Environment Strategy is our all-encompassing action plan for becoming a net zero business by 2045. And cutting our carbon footprint will create benefit on both a national and community level, says Carolina Karlstrom, our Senior Lead on Environment and Climate Change, in our latest blog.
Media library image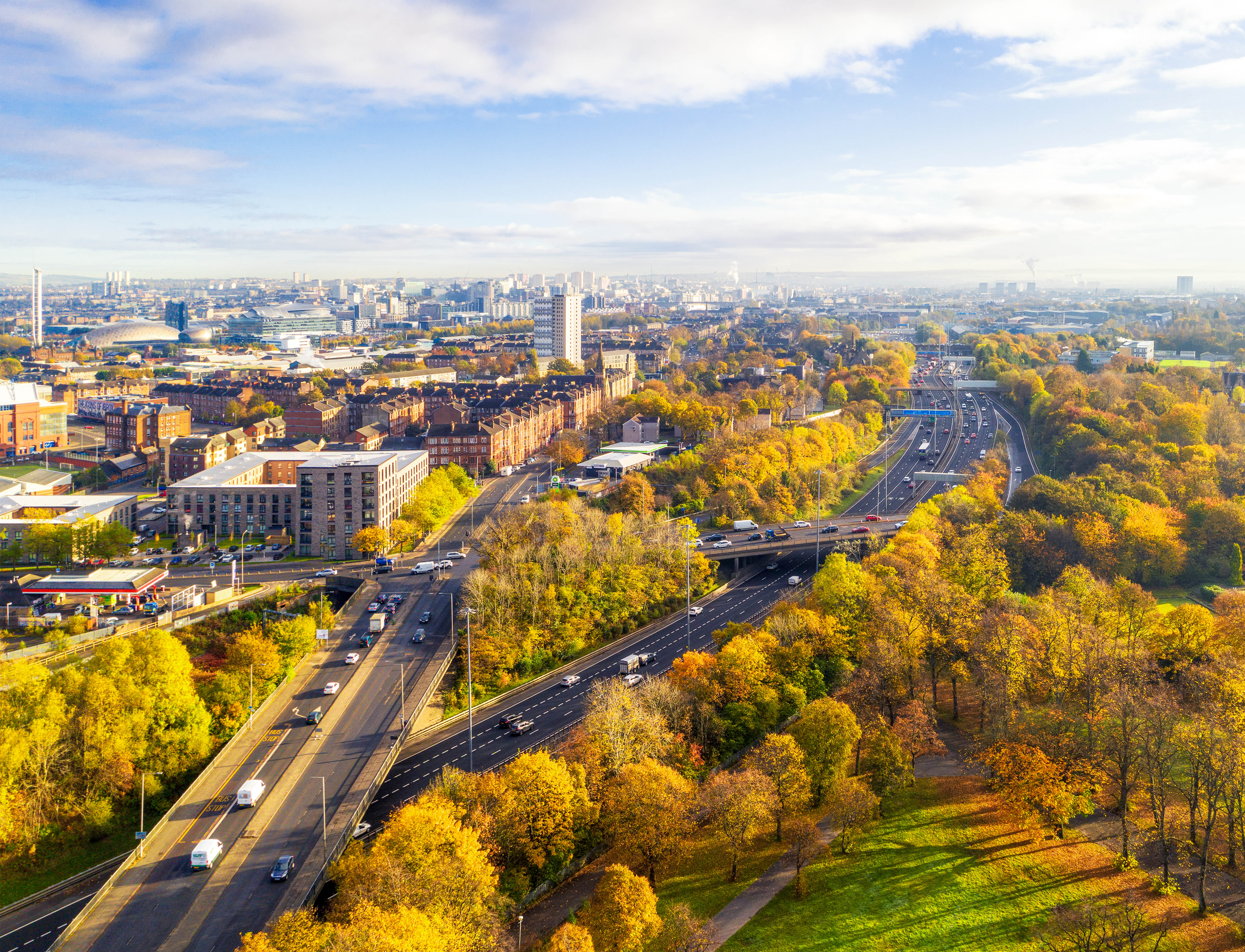 Climate change isn't new. But thanks to people like natural historian David Attenborough and activist Greta Thunberg, public awareness of the global climate crisis and the risk that it poses has never been so high. Governments and businesses worldwide are under increasing pressure to take action.
Here in the UK, the Government declared a climate and environmental emergency in 2019. Soon after, Westminster set a legally-binding net zero emissions target of 2050. The Scottish Government has also committed to net zero emissions by 2045. Achieving these targets is one of the best ways we can limit global warming to 1.5 degrees and avert the worst effects of climate change.
As the network operator for Scotland and the south of England, we manage the distribution of natural and green gas to 5.9 million homes and businesses. We've been committed to accelerating the rollout of decarbonised energy and minimising our environmental impact for some time, but feedback from our stakeholders and customers told us that we could do and invest more to decarbonise our own operations.
In 2020, around the same time as the world began to go into lockdown, we started engaging with every department in our business to create a comprehensive roadmap for cutting out greenhouse gas emissions. The result is our new Environment Strategy: an all-encompassing action plan that will reduce our carbon footprint to net zero by 2045. We've chosen the most ambitious net zero target of all the UK's gas distributors because we felt it was important to step up to the plate as Scotland's gas network and follow the Scottish target across both our networks.
The strategy is tied to the UN Sustainable Development Goals and based on five pillars that demonstrate our long-term commitment to the environment. We're committing to 24 actions that will slash our greenhouse gas emissions to net zero, in time for the Scottish Government's deadline. They include switching our fleet of diesel vans for electric, hybrid and hydrogen fuel cell vehicles – a move that will also improve air quality in the communities we serve - and installing solar panels at our depots and offices.
Our biggest source of emissions is gas leakage from our network, and to combat this we'll continue replacing old metallic mains with modern PE pipe. Not only is this reducing leakage, it's getting us ready for a hydrogen-powered net zero future and improving overall network efficiency: a win-win-win.
Our strategy rightly focuses on carbon emissions because of the risks posed by climate change – but biodiversity is closely linked to this and hugely important. Species decline across the globe is very concerning, and we've identified that we can generate positive outcomes for wildlife and our communities by regenerating land through biodiversity projects. We'll carry out initial studies and find the best opportunities to improve biodiversity on land that we manage, whether that's by planting wildflowers and trees, creating new green space, or developing new parks. Our collaboration with Napier University is already exploring the art of the possible here, and our industry-first Future Thinkers Panel is set to play an important role in improving our environmental impact and engaging our people too.
That spirit of collaboration and cross-pollination is essential if we're to achieve our emissions goals. Our new Environmental Advisory Panel was formed to provide expertise and support on decarbonisation and improving our environmental impacts, and I'm looking forward to working with them as we strive for net zero.
The launch of our strategy is exciting – but this just the beginning, and the really hard work lies ahead. My team and I are confident that by adopting new practices, collaborating and remaining transparent, we can help deliver a shared net zero future for everyone in the UK.