Date:
27 Oct 2021
Media library image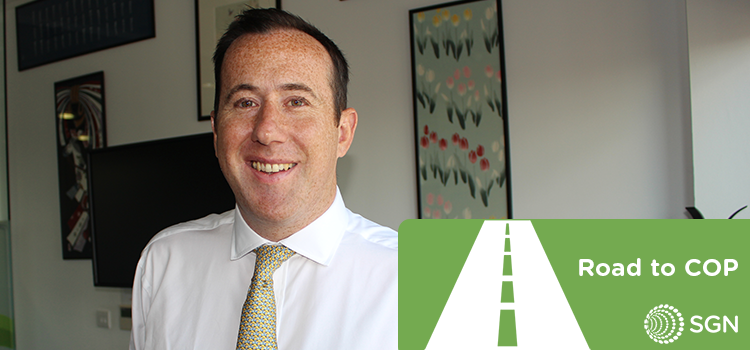 With COP26 just round the corner, it feels like a good time to take stock of what we have done within SGN's commercial directorate to decarbonise our business.
COP26 may seem like the start of the path to net zero, for us it's really just another bend in the road in a journey we've been on for more than a decade now.
Since connecting the UK's first biomethane plant to the gas network in Didcot back in 2010, we now co-own nine biomethane plants – and have been involved with delivering approximately 30 others using our skills in enhancing and commissioning gas to grid projects. Most recently, we've been appointed by Thames Water to deliver gas to grid projects across their 24 UK wastewater plants.
Having delivered the equivalent of 250,000 decarbonised homes this year using biomethane in our network, we're targeting to deliver clean green gas to 450,000 homes by 2026.
I've been at SGN since 2017, and we've heavily invested in projects that build on SGN's core skills as a gas distribution service to help lead the way to net zero during this time.
To guide us on this path to meeting emissions targets and supporting the core business, we created a four-pronged approach to dictate what we in SGN Commercial Services do:
Media library image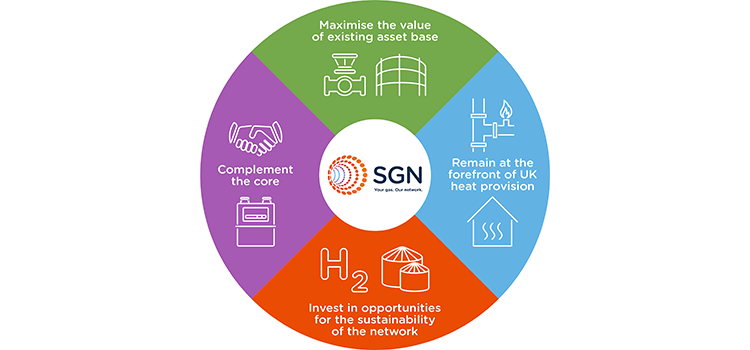 This established framework has led us to make several investments which I believe will act as platforms for growth into sustainable new markets.
For example, in 2019, we invested in a business called MUA, a last-mile connections business focused on adopting utility connections for new-build properties. Through MUA, we've entered the electricity market, and in its first two years, we've seen significant growth in our Electric Vehicle (EV) charging connections portfolio which supplies new residential developments and commercial settings like service station forecourts and supermarket car parks.
Recognising the Climate Change Committee's calls and the UK Government's ambition for heat networks to play a key role in decarbonising domestic heating, we agreed a joint venture with industry specialists Vital Energi earlier this year to develop and own low-carbon heating networks collaboratively. We've identified locations for 20 heat networks across our existing land bank across Scotland and southern England as well as delivering heat network solutions for MUA across the UK.
We're also seeing an increasing number of opportunities in hydrogen generation. Again, our land bank plays a key part in this as we have strategic assets ideally suited to hydrogen production, storage and transportation. I'm confident we're well-placed to deliver on the huge emerging opportunities in the transport and heat sectors.
So, it's an exciting time to be at SGN as we continue the journey to net zero, but hasn't it always been?