Date:
19 Jul 2021
With climate awareness at an all-time high, and more people than ever taking steps to reduce their carbon footprint, organisations around the UK are marking the first-ever Net Zero Week.
Media library image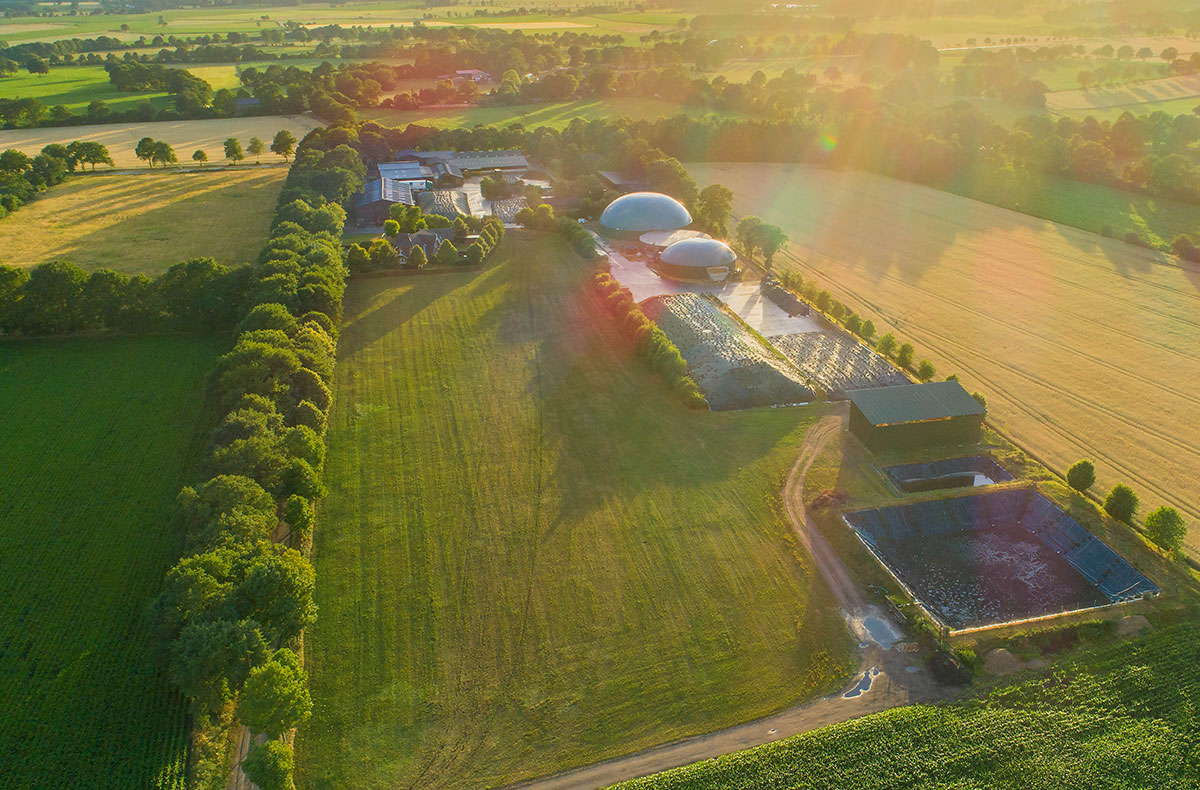 The event, backed by government and industry, is helping to highlight the scale of the opportunity as we cut greenhouse gas emissions. 
Our net zero target of 2045 is in line with the Scottish Government's legally-binding deadline for a decarbonised economy, while the UK Government has committed to a 2050 target. Some of the policies and initiatives to get us to net zero emissions have already taken shape: the UK Government has prioritised increasing hydrogen production capacity in its Ten Point Plan for a Green Industrial Revolution, and Scotland's Heat in Buildings Strategy has a vision for one million homes on greener heating systems by 2030.
We share the commitment of both governments to achieving net zero emissions and addressing the most difficult-to-decarbonise areas of heating, transport and industry. From world-first hydrogen heating networks to replacing our fleet of vans with electric vehicles, here are six ways we're helping the UK cut carbon emissions on the road to net zero.
Heating homes with green hydrogen in 2022
Proving and demonstrating the role of hydrogen in our future heating system is a crucial step in the path towards net zero. Our H100 Fife project will build a 100% hydrogen network serving homes in Levenmouth, Fife. Using green hydrogen produced using clean offshore wind power, we'll bring this renewable fuel into homes for the first time and demonstrate the potential for the entire UK gas network to deliver hydrogen to every home that wants to remain on gas for heat.
Our Heat Without Carbon podcast explored the game-changing potential of H100 Fife with community leaders, technical experts and a Westminster politician. Listen now.
Making our gas network net zero ready by 2032
By speeding up our Iron Mains Replacement Programme, which is replacing our old metal gas mains with new, hydrogen-ready plastic pipes, we will significantly reduce emissions from natural gas escapes from our network while ensuring Britain's homes and businesses have the infrastructure in place to benefit from net zero hydrogen heating and transport sooner.
Collaborating to overcome decarbonisation challenges
By co-ordinating our innovation activity and engagement with the UK's other gas networks and wider industry, we're helping to accelerate the transition to a more environmentally-friendly energy system.
In partnership with our fellow gas networks, we've helped to develop Gas Goes Green: an integrated programme to deliver net zero heating in the most cost-effective, least disruptive way possible. That means overcoming engineering challenges, developing new policies, and listening to businesses and consumers alike so we can provide everyone with the clean energy they need, when they need it. The challenge is significant – but by working together, and finding solutions which work for everyone, we can achieve a UK-wide net zero energy system by 2050.
Connecting almost half a million homes to biogas by 2026
Biomethane, or green gas, is a naturally-occurring carbon-neutral gas with an important part to play in helping the UK cut its carbon emissions to net zero.
We now have the capacity to supply the equivalent of over 254,000 homes with biomethane: that's the equivalent carbon saving of taking almost 122,000 cars off the road. And we're committed to increasing the amount of biomethane in our network to meet the annual needs of 450,000 households by 2026. Visit our biomethane page to find out more about how we're using the green gas to decarbonise.
Reducing emissions from our vehicles and buildings
We're aiming to be carbon-neutral by 2045. We've reduced our carbon footprint for nine years running, and this year we took another step towards that goal by achieving a 6.6% drop to retain our status as a Carbon Trust Standard bearer.

Our vehicle emissions are a significant contributor to our carbon footprint. To combat this, we have a host of measures for increasing the carbon efficiency of our fleet: at least 50% of vehicles being retired over the next five years will be replaced with ultra-low emission vehicles, and we're increasing our vehicle replacement rate to reduce emissions by 2.3kt of greenhouse gas in that period. We're also installing solar panels at our sites and depots to decarbonise our electricity supply, and we're committed to driving change through employee incentives to reduce energy consumption.
Reversing biodiversity loss
Boosting biodiversity on our land is one of the five key pillars of our Environment Strategy, and our teams have been working on a range of projects to create healthy, green areas and enable carbon sequestration.
Our recent partnership with Edinburgh Napier University saw more than 40 students working in eight interdisciplinary teams drawing up creative new proposals for fossil fuel sites across Scotland. After thinking about how those communities could be repurposed, the students presented their ideas – which ranged from installing vertical farms to deploying wild flower-boosting plant bombs – to our stakeholders and received an overwhelmingly enthusiastic reception. We'll continue to work with Edinburgh Napier University and the student teams to incorporate some of the fantastic suggestions submitted as our vacant sites are redeveloped, and the project will be on display to world leaders at this year's COP26 global climate summit in Glasgow. 
Listen to our latest Heat Without Carbon podcast, or download our UN Sustainable Development Goals progress report to find out more about our other biodiversity projects.