We believe that a diverse and inclusive workplace is better for our business, better for our colleagues, and better for our customers and stakeholders. 
Media library image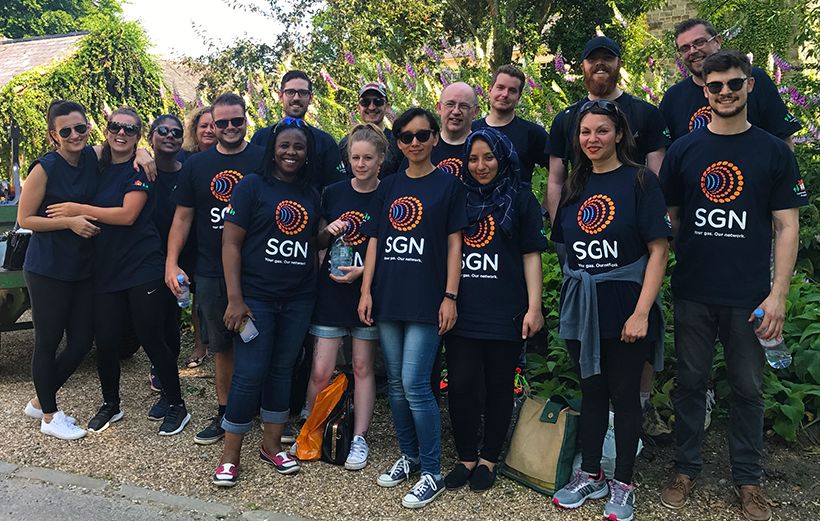 We're committed to building a more diverse SGN and creating a culture where everyone is valued and respected. In recent years, we've taken steps to close the gender gap and we'll continue to progress gender parity in the years to come. Our latest gender pay gap report outlines the fantastic initiatives we have already put in place, but also what we intend to do going forward.
We've partnered with organisations across the energy industry to make the sector more accessible and we're supporting our leaders and managers to be more inclusive in the way they manage teams.
Through our work, we're aiming to level the playing field for everyone – so that everyone can be their best. We'll keep working hard to implement our strategy; educating our people on the benefits of diversity and inclusion, embedding D&I into our everyday work and engaging with our people to bring them on the journey.
Our diversity and inclusion strategy will help us tackle some of the immediate issues we face today, but also help us make a longer-term positive impact to our wider society.
International Women in Engineering Day 
This year, for International Women in Engineering Day (INWED) we partnered with WORK180 to ask some of our colleagues what advice they'd give to a female considering a career in the engineering sector. Project Manager, Masha Allan said, "Find someone who can give you advice, encouragement and support. It can be a friend, a colleague or a family member – it's a huge confidence boost knowing someone is looking out for you. In short – be bold, be brave and, most importantly, believe in yourself!" Find out what some of our other colleagues had to say in our blog below. 
National Inclusion Week 
For the first time last year, SGN celebrated National Inclusion Week in order to raise awareness of the importance of inclusion in the workplace and the benefits to having a diverse and included workforce.  
The theme this year is 'everyday inclusion', exploring the simple ways in which our people can make inclusion an everyday reality.  
We asked some of our leadership what inclusion meant to them, here's what our CEO had to say: 
John Morea, CEO:
"Inclusion is something I'm personally passionate about. For me, inclusion means creating a more diverse SGN, with a culture where everyone is valued and respected."
Supporting our veterans
SGN are proud to have been awarded the Ministry of Defence's (MOD) Employer Recognition Scheme gold award for showing outstanding support to the military community and the Armed Forces Covenant.
Now in its fifth year, the MOD's Employer Recognition Scheme Gold Awards represent the highest badge of honour available to those that employ and support those who serve, veterans, and their families.
The Minister for Defence People and Veterans, Tobias Ellwood, said: "The breadth and diversity of this year's winners shows how business support for the armed forces continues to flourish. Their commitment is a testament to the fantastic contribution our serving personnel, veterans and their families can make to any organisation."
Our Team Manager, Mark, joined us after 17 and half year in the British Army, find out more about Mark's experience of adapting to a new role in his blog below. 
Media library image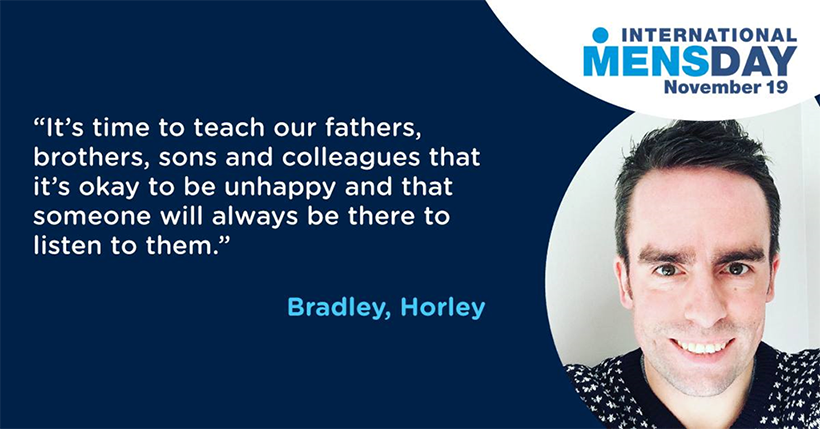 International Men's Day is an annual event aimed at raising awareness of issues affecting men and promoting men's wellbeing.
According to research, the rate of suicide amongst men is three times higher than women, and men are twice as likely to suffer from lung cancer and heart disease compared with women. We wanted to highlight these issues and outline the sources of support available to colleagues to help ensure positive physical and mental wellbeing.
This year's theme was "Positive Male Role Models" and we had a fantastic response from colleagues sharing the positive influences in their personal and professional lives.