I joined SGN in 2005, after serving 17 and a half years in the Royal Armoured Corps of the British Army.
I was a Tank Commander within the Queen's Royal Lancers and enjoyed several active tours of duty during my service. It was my responsibility to lead a crew of soldiers to operate a tank in both peacetime and conflict zones. The job was dangerous, rewarding, challenging and enjoyable all at the same time.
Media library image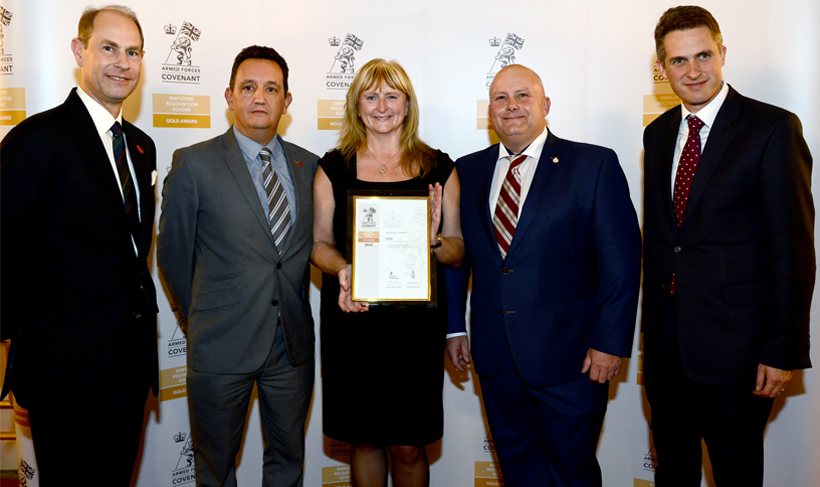 When I decided to move on from the Army, I was offered a job placement working for SGN in Bicester. I didn't want to be stuck behind a desk all week so the outdoor aspects of the job appealed to me. I was keen for the opportunity to learn something new so I gave it a chance and I was pleased when I was offered the job permanently.
With no previous gas-industry experience, I took an initial pay cut and started as a 'mate'. I was given a lot of support and soon progressed through the ranks gaining experience as a Mate, Service layer, Team Leader and now Team Manager. If you're ambitious and work hard, the progression can be rapid.
The experience of adapting to a new role after leaving the Army is different for everyone. I really enjoyed the work at SGN so didn't find the transition to be too difficult. I've learned a lot, gained some new skills and put some existing skills to good use. My experience of staying calm, making decisions and giving instructions in highly pressurised situations certainly comes in handy when responding to emergency gas leaks!
My advice to anyone considering working at SGN after the Army would be 'give it a crack'. I work with a fantastic team every day and the camaraderie is very similar to the Army. In a critical situation, you can always count on the team to club together and lend a hand.