It's our pipes that deliver natural and green as to 5.9 million homes and businesses in the south of England and across Scotland. Whoever your supplier is, we promise to deliver gas safely, reliably and efficiently to every one of our customers. 
We'll provide a 10/10 service every time by:
Treating you and your property with respect and care
Keeping you informed and updated throughout our work
Keeping our promises and delivering what we say we will 
Dealing with any issues fully, resolving them quickly
Providing special help and advise for our most vulnerable customers 
Media library image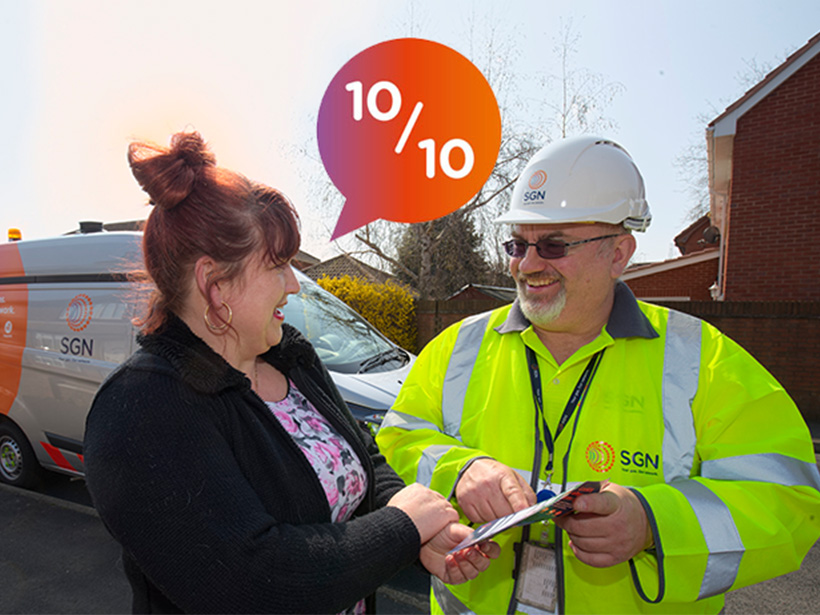 We put safety first and will...
Help keep you safe in your home and provide information on using gas safety
Take time to explain the dangers of carbon monoxide and give you information about how to protect yourself
Keep you safe by employing the highest standards of safety at all times
Aim to attend uncontrolled gas escapes within one hour and controlled gas escapes within two hours
Our world. We will...
Reduce natural gas emissions by maintaining and upgrading our pipes
Work hard to keep carbon emissions generated by our business to a minimum
Ensure we recycle as much of our waste as possible
Keep wastage of material to a minimum through efficient business and engineering processes
Continually improve how we use energy in our business premises
Media library image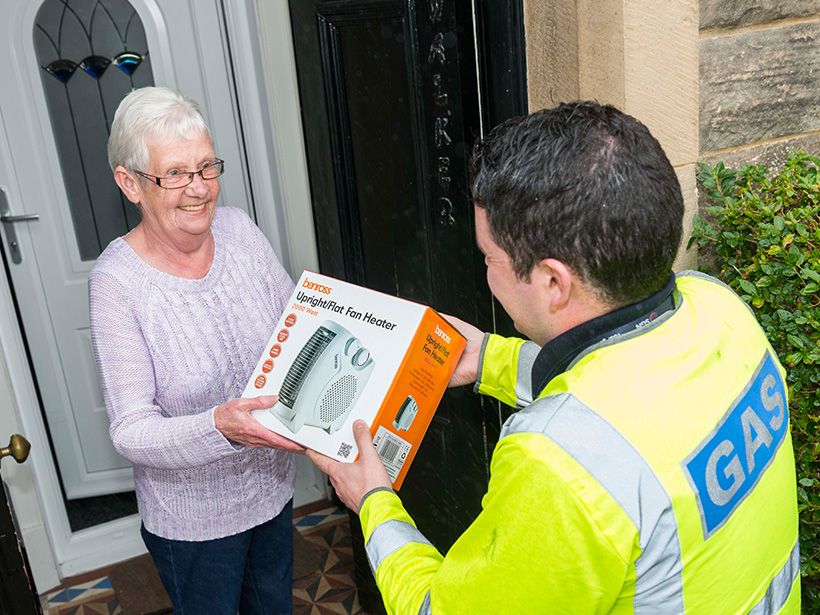 A helping hand 
Sometimes our customers need a bit of extra support, and we go the extra mile to make sure they're looked after. The Priority Services Register (PSR) helps us identify customers who need priority support in a gas emergency. By registering for this free service, you will receive extra help if you're without your gas supply. For more details, including how to register, visit our Priority Services Register information page. 
We may need to visit you from the time to time deal with a reported gas emergency or planned maintenance. If you're a listed PSR customer we will:
Provide you with temporary heating and cooking appliances within four hours when we have to disconnect your gas supply 
Always be happy to show you identification
Use the PSR password scheme when visiting your property
Provide our literature in larger print or Braille