Date:
10 May 2022
We're proud to announce that Dan Edwards, our Social Impact Programme Lead, has been named as a winner in this year's prestigious Invest in Surrey's '40 under 40 business awards', for his work to raise awareness of the dangers of carbon monoxide. 
The initiative recognises the innovative individuals who live or work in Surrey, and showcase the achievements of the next generation of young business leaders under the age of 40 across the primary sectors in the area. Dan is based at our Horely head office.
Over the past year, Dan has not only brought together our people to transform how they raise awareness and protect our customers against the dangers of carbon monoxide (CO), but also set up key CO awareness and advice partnerships with Citizens Advice England and Wales, Scouts, and several Fire and Rescue Services.
Media library image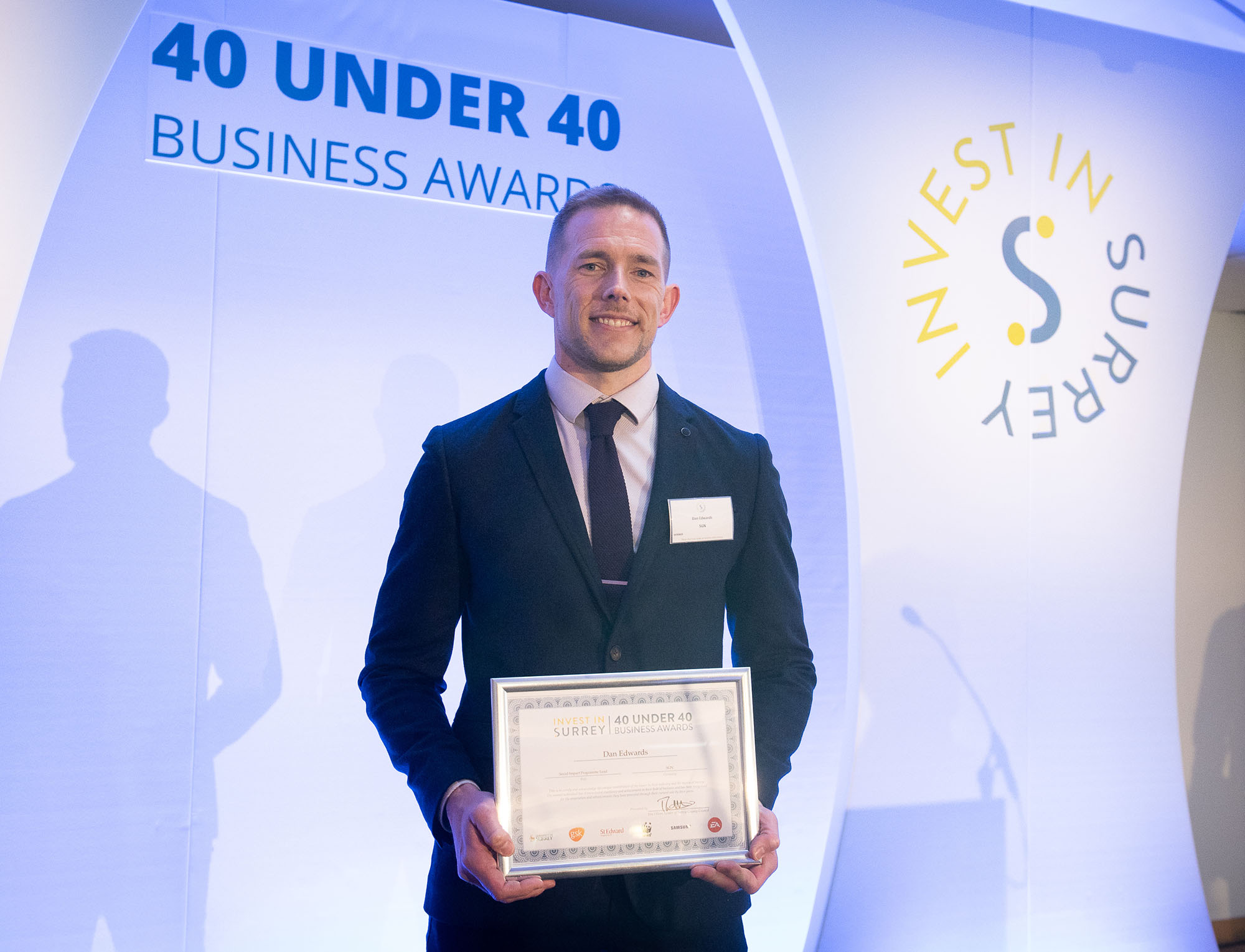 CO is a highly dangerous, poisonous gas because you can't see, hear, taste or smell it. It can kill quickly which is why it's so important for everyone to be aware of the flu-like symptoms of carbon monoxide poisoning and know what signs to look out for. In our capacity as the National Gas Emergency Service for the south of England and across Scotland, we regularly attend reports of suspected CO. Dan is leading the way on raising awareness of the dangers of the poisonous gas, and making sure more people than ever before are immediately calling 0800 111 999 if they believe it's present in their home, school, or office.
Every day, Dan draws on his own experience as a front-line gas engineer at an earlier point in his career, to understand the challenges faced by our gas emergency engineers related to CO and put in place appropriate support, guidance and additional services to mitigate these.
He has ensured our engineers across the UK are aware of the additional support services we offer to customers who are in financial hardship, including providing CO alarms for households who can't afford one. Having a working CO alarm in every home and testing its batteries regularly is the best way for everyone to stay safe from the 'silent killer'.
Commenting on his win, Dan said: "This has come as a huge surprise to me but is something I'm extremely proud of. I was humbled to have even been nominated but to win is incredible.

"Raising awareness of the dangers of CO is something which is extremely important to me and I'm very passionate about it. Hopefully the work myself and my colleagues have done so far, and things we're planning to do over the coming months, will help keep many more people in the UK safe from the dangers of the silent killer."